Daily Routines and Challenges of Integrio's Business Development Director: Slava Gerasiutenko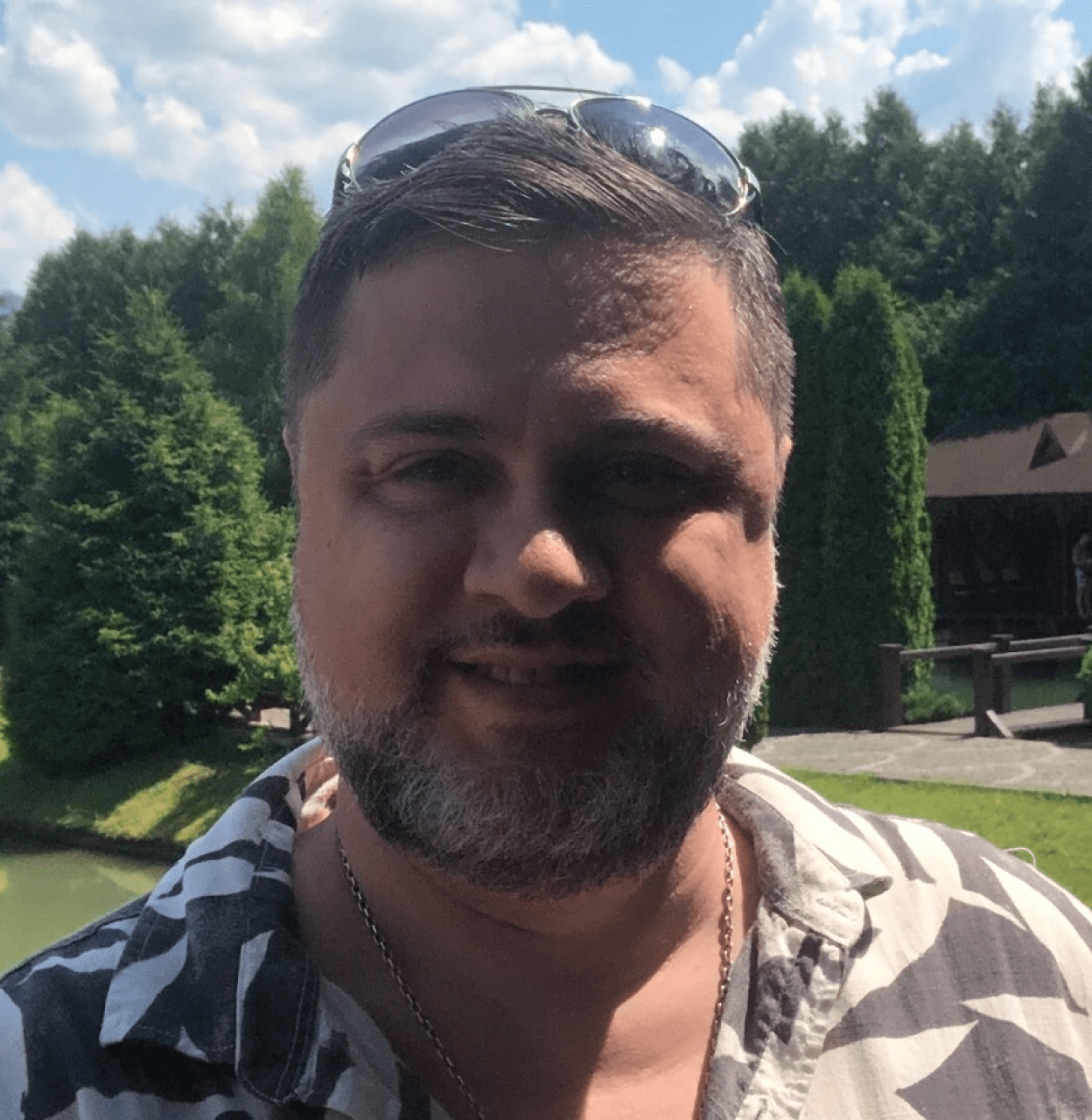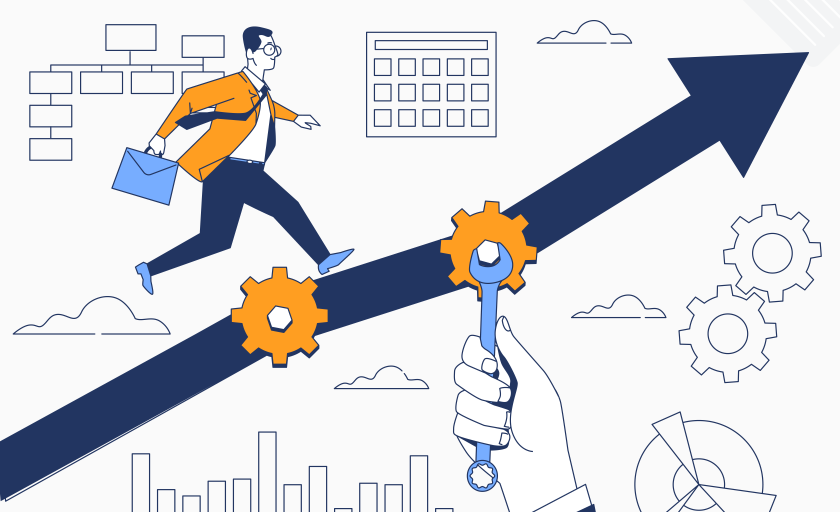 Welcome! I'm Slava Gerasiutenko, Business Development Director (BDD) at Integrio Systems, and I'm excited to share the day-to-day experiences of this vital role. In this article, I'll delve into the importance of this role in a modern IT company, outline my key responsibilities and challenges, and provide valuable insights for those aspiring to become successful BDDs.
---
Why Is This Position Crucial in a Modern IT Company?
As Business Development Director, I serve as the key connection between several departments, ensuring seamless coordination and alignment with our strategic objectives. Every day, I get in touch with our Sales and Marketing departments, check in with our Delivery and Recruitment teams, sync up with HR, and, of course, align with our C-suite, checking our financial situation from time to time as well.
In today's competitive landscape, the BDD's role has evolved into that of a visionary and strategist, driving innovation and implementing growth initiatives. Leading Business Development means steering the growth and expansion of our company. At Integrio Systems, my expertise has been instrumental in fostering partnerships, identifying new opportunities, and expanding our market presence.
---
Key Responsibilities of a BDD
When I joined Integrio Systems less than 3 years ago, I brought with me over 25 years of experience in diverse fields including sales, business consulting, planning, and finance–but I definitely didn't have enough IT experience when I started.
Early in my career I had worked as a marketing rep and a sales manager with agricultural products, handled corporate finances, and done tax planning and audit. Later, my main sphere was consulting: creating business plans and evaluating investment opportunities to help founders obtain bank loans and build strong investment portfolios. I had a role in a mass electronic payments system start-up and then started my own international tourism business. So when I made the pivot to IT, I had some gaps to fill in, but I also had a wealth of skills and aptitudes that translated extremely well once I got my bearings. Foremost among these were my ability to acquire new skills fast and assimilate fresh concepts–the adaptability all my varied experiences had given me. Making the shift was also about being able to balance an analytical mindset with an understanding of the human dimensions of sales and when to take risks
If you're an aspiring BDD, you'll find the key to success somewhere between your background and your adaptability. It's not just about what's in your suitcase: it's about how you apply it to the new realities around you.
So what is the day-to-day reality of a BDD? My typical day involves managing a wide range of responsibilities:
Client Relationship Management

Nurturing and maintaining strong relationships with our existing clients, understanding their evolving needs, and ensuring exceptional customer satisfaction. This also includes a routine to ensure a smooth billing process.

Partnership Development

Exploring potential collaborations, partnerships, and alliances that can enhance our product/service offerings and market reach. Supervising vendor connections and resolution of everyday issues connected with subcontractors' developer performance, new requests, payments, etc.

Sales and Revenue Generation

Overseeing sales initiatives, setting targets, and working closely with the sales team to achieve our revenue goals.

Contract Negotiation

Engaging in contract negotiations with clients and partners to secure mutually beneficial agreements, which requires a good understanding of the legal basis of documents. My previous varied experiences with different types of contracts, lawsuits, and legal business correspondence helps me a lot here.

Strategic Planning

Collaborating with the executive team to develop long-term business strategies and objectives that align with our company's vision.

Market Research and Analysis

Staying up-to-date with industry trends and conducting market research to identify potential clients and new business opportunities.

Risk Assessment and Mitigation

Identifying potential risks and devising strategies to mitigate them effectively.

Human Resources Care

Keeping abreast of staff concerns and supporting the HR manager.

Team Leadership and Development

Leading not only Business Development but the whole team, providing guidance and support and fostering their professional growth.
Priorities, like the IT sector itself, are dynamic, and on any given day I have to be flexible and responsive to change. Overall, though, Team Leadership and Development is my number one concern as BDD.
And in keeping with the ever-evolving nature of my role, now I have one more responsibility to add to the list above:
Content Writing

Sharing my thoughts and experiences with Integrio's blog readers.
---
Daily Challenges
While being a Business Development Director is incredibly rewarding, like all truly rewarding roles, it comes with its share of difficulties and challenges.
One of the most significant challenges I face is the dynamic nature of the IT industry itself. Technology advances rapidly, and staying ahead requires constant adaptation and foresight. Additionally, global affairs, black swan events, and routine economic fluctuations inevitably impact businesses, necessitating agile decision-making and strategy adjustments. You may spend weeks cultivating the most promising lead of the quarter only for them to be hit hard by the SVB collapse and have to freeze hiring. To mitigate impacts, we diversify our client portfolio. Over the years of practice, we have several stable channels for attracting leads, and at the same time, we're constantly trying new ones. Multiple leads at various pipeline stages across different industries and countries are the best way to reinsure failed opportunities. This agile approach reduces vulnerability to unforeseen events.
But a lot of challenges are mundane. Not everyone in the sector does business to the same ethical standards. Unscrupulous vendors and overt scammers are an unfortunate reality of the IT landscape, and as BDD, you need to be vigilant if you don't want to see your most promising projects, best developers, or most lucrative clients targeted by bad actors. You have to monitor the quality of work performed by subcontractors, as often junior and mid-level developers are presented as highly experienced experts, and hundreds of intermediaries swarm the market, passing off unverified freelancers as their own proven full-time specialists.
Even if you cultivate long-term relationships with top-tier firms, things happen, and when they do, your people will look to you. Time-tracking issues or payment delays can occur in any organization, and no one likes having to explain to vendors why their invoices aren't paid. So as BDD, it's up to me to create a regular payment schedule and communicate with the finance department to ensure it's respected.
Another humdrum but important challenge as BDD is managing human factors to equip your people for success. Even the most experienced developers can underperform in interviews due to misunderstanding or uncertainty, so part of your role is to ensure clarity: have your devs confirm what they will do and how, make detailed guides to follow, or both.
And finally, there's the ever-present issue of balancing the interests of the business's top-level stakeholders with the interests of employees. The BDD has to be on the same page with both senior management–C-level, board members, and company founders–and with the company's team.
This challenge is constant, and it never gets easier. Pushing through initiatives related to the development of the team or specific employees takes a lot of effort. Business founders never enjoy new expenses, and it can be hard to demonstrate the future benefits of money that needs to be spent today. Meanwhile, the desires and expectations of employees, who are understandably concerned with their own work and working conditions rather than market fluctuations or five-year strategic objectives, as a rule significantly exceed the capabilities of the company. The art of aligning one set of interests with the other and helping the HR team to satisfy all actors is one of the most important daily challenges for me as the BDD.
---
Conclusion
Being Integrio's Business Development Director has been an incredible journey for me. I've witnessed firsthand the importance of this role in an IT company, where adaptability, strategic vision, and strong leadership are vital, and I hope my experiences and insights can provide valuable guidance for those considering this career. Embrace the challenges, seize the opportunities, and always strive for excellence in your pursuit of success as a BDD. Your role will be pivotal in shaping the growth and future of your organization, just as it has been for me at Integrio Systems.