Health & Fitness Software development
Running a gym is simpler with club management software designed to support your unique operations. Our custom software solutions will help you optimize workflow, automate marketing, and streamline billing and scheduling, which all adds up to higher client satisfaction and retention.
Work Smarter with Custom Fitness Applications
What if your members could track their progress in an app that also helped them get the most out of their membership? What if your scheduling software was fully integrated with your billing processes? What if you could manage class sizes in a few clicks and have changes show in your member portal automatically?
If you can dream it, custom fitness software development solutions can deliver it. Work smarter and leave harder for the treadmill.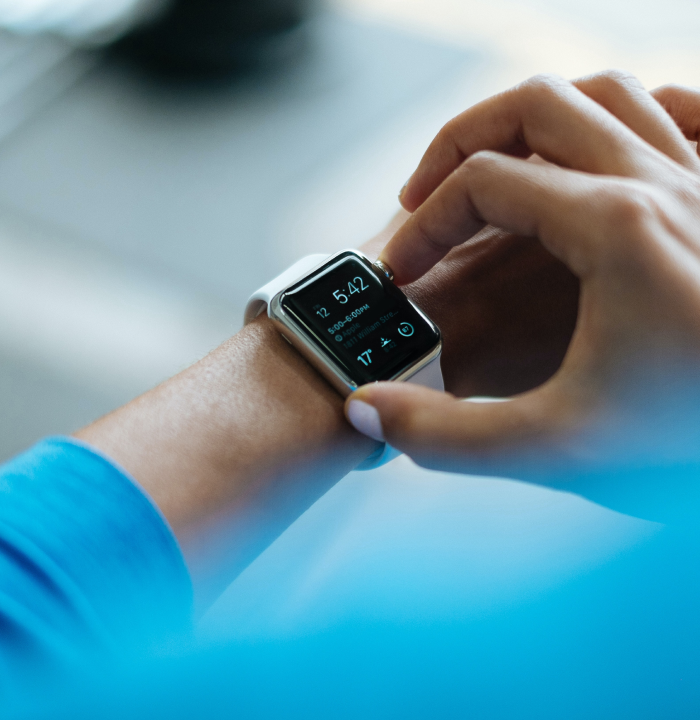 Smart scheduling
The hardest part of any workout is getting started, so make it easy for your clients to walk through the door. With smart scheduling, members can sign up for classes, set reminder preferences, see trainers' availability, and more, all at the touch of a button.
Smart relationship management
Boost retention and jump-start growth with smart relationship management. Features like automated leads follow-up, social media integration, and personalized renewal messages help your gym set a new personal best.
Smart progress tracking
Help clients see their gains and get the right recommendations with smart diet and workout fitness tracking. People consistently spend more time using sports apps than any other kind, but most will only use one or two. Custom fitness training software development ensures that users get the features they want.
Our Health and Fitness Software Solutions
What's in an app? Whatever your business needs. With a client-centric philosophy, full-cycle product development, and over 200 successful projects since 2000, Integrio Systems' team of fitness and sport software development experts helps you meet your goals just like your gym helps members meet theirs.
Your needs, our blueprint
Fitness clients need individualized plans, strategies, and support to reach their full potential. Why would a fitness business be any different? We offer custom fitness app development and health app development services that fit your operations—not someone else's.
Security you can rely on
Health data is sensitive, and customers have high expectations for privacy when they share theirs. Integrio Systems offers secure, compliant health software development to safeguard members' data and trust.
Solutions that grow with your business
Whether your gym is gearing up for its grand opening or you have an established brand poised for expansion, you want fitness training software development that keeps pace with your needs. Our team of professionals will work with you every step of the way, from initial design to 24/7 support for the lifetime of your new application.
Our Fitness Training Software Development Services
A fitness app development company needs to provide much more than activity trackers and nutrition diaries. No matter how ambitious your vision, with our full spectrum of technological expertise, we can build software solutions that make it a reality.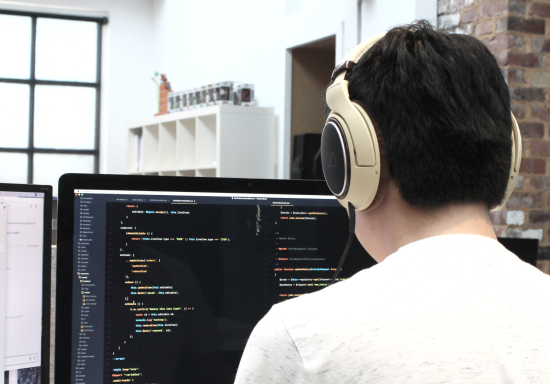 Zero-outage service provision
Stability is the first essential for any product a business relies on. Our engineers and developers have a wealth of experience in keeping essential digital services running smoothly, so you never have to worry about downtime disrupting your operations or your members' experiences.
Customer service your way
Simplify communication with your members. Our customer service and engagement solutions include:
Secure web portals
Help desks
Subscription management
Flexible payment processing
SMS and mobile applications
Analytics
Integrio Systems is a leader in machine learning and AI, putting the power of these technologies in the hands of business owners with user-friendly software. Custom analytics dashboards can help you target customers with personalized messages and predict the results of marketing campaigns. Sports analytics integrated into fitness apps can help clients plan training, get recommendations, and discover new products and services.
Get Started
Our Success Stories
Integrio uses state-of-the-art technologies to help large organizations and fledgling ventures alike keep their customers healthy and their operations thriving.
From idea to acqusition:
Volo innovations
#1
Gym owners Nikki and Barry Layton couldn't find software that would let them manage their operations the way they needed. So in 2007, they partnered with Integrio Systems to build something new: Volo Innovations
Volo was a runaway success not only in the Laytons' gym, but throughout the Canadian and US fitness markets. After the source code we developed passed independent review for scalability and security, in 2012 Volo was acquired by Member Solutions, an industry leader in fitness and martial arts club management. Today, we're pleased to help Volo Innovations stay true to its name by continuously developing new functionality for the system.
Integrio Systems was responsible for 100% of Volo's product development. Core features included:
Integrated scheduling and billing
Simplified purchases, cancellations, and invoicing
Analytics to power instant business reporting
Secure portal for members to explore new classes and manage their own schedules
Seeing further:
CareOregon
#2
CareOregon is a nonprofit health insurance provider in the US that helps hundreds of thousands of people get the care they deserve. In 2019, the company embarked on an ambitious Member Satisfaction Tracking Survey that yielded data of enormous quantity and complexity.
Decision-makers needed to turn the raw data into insights about their members and opportunities to do better. That's where Integrio Systems came in.
We created feature-rich software that provided advanced statistical insights with easy-to-use dashboards. As a result, CareOregon was able to:
Increase revenue
Improve customer satisfaction
Simplify and automate repetitive work processes
Protect sensitive data with two-factor authorization