Custom Manufacturing Software Development Services
How We Can Help Improve Your Manufacturing Processes
Integrio Systems tailors custom manufacturing software development to specific business needs and manufacturing operations, building solutions from scratch to help companies achieve higher performance excellence and safety.
Controlling and managing manufacturing processes becomes easier, more reliable, and safer with sturdy software delivered by Integrio.
Boost KPIs
We provide custom manufacturing software development services to help companies keep track of their production process at any time and any location. With production data aggregated and processed, early problem detection becomes possible, which helps avoid unnecessary downtime. Faster reaction to issues and prompt decision-making enable higher KPIs for individual workers and larger units, including overall performance indicators.
Reduce human factor
Integrio Systems has robust experience in managing software development for a manufacturing business that helps manufacturers maximize their staff efficiency during production, service, and maintenance operations. Custom solutions made by Integrio ensure a significant increase in safety and reduce human errors. Production line automation and other tech injections through software for manufacturing industries may take up a lot of cumbersome and risky manual tasks, which spawn danger and hinder staff performance.
Comply with quality standards
Keeping pace with industry quality standards is essential for any manufacturing business. Integrio Systems designs and develops sturdy and convenient manufacturing software solutions to help companies acquire precise control over the quality of their production and properly comply with all the standards required. We can help you stay in line with the latest safety and automated performance regulations, standards, and practices with the help of advanced software integrations.
Handle issues beforehand
With advanced analytical tools and data-driven manufacturing optimization approaches, we help you stay ahead of all workflow issues and many other occurrences employing predictive maintenance. For this, we gather all sorts of essential historical data (temperature, vibration/sound levels, etc.) via specialized scalable solutions that grow along with your manufacturing capacities. Smart tools help us build predictions and make your maintenance more insightful.
Make your manufacturing intelligent
AI-powered smart tools and manufacturing management solutions take your usual manufacturing processes to the next level, at the same time helping streamline live worker productivity, cut tons of unnecessary costs, predict and avoid major production risks, and get more revenue faster in an intelligent way. With thorough digitization and integration of custom smart tools, your underlying production systems are enabled to self-learn and enhance based on historical data.
Looking to achieve significant improvements in your manufacturing line? Integrio Systems is your trusty custom manufacturing software development company of choice.
Start a project
What Makes Us Different From Other Developers?
1
Individually tailored approach
Integrio focuses heavily on offering specially tailored engineering and manufacturing software development services that perfectly match your business goals and technical requirements. The full-on custom philosophy of collaboration helps us keep your projects in manufacturing authentic and translate your business attitude and values in practice through proper process optimizing, work facilitating tools.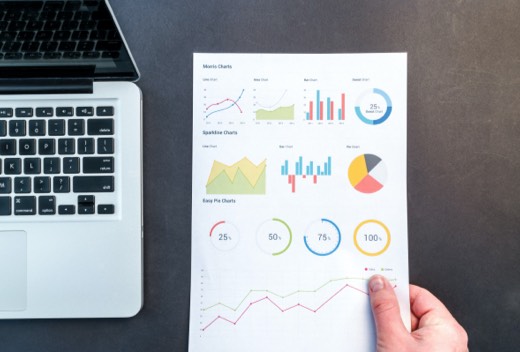 2
Flexible collaboration
Yet another crucial condition of flawless collaborative workflow is the versatility of cooperation. No matter what underlying specifics drive your particular project and what special requirements you have, we are eager to find the most convenient way to interact, communicate, optimize manufacturing processes, carry out all the workflow tasks, and cover all the related project costs.
3
Exceptional talents wielding market-leading tech
Kicking off a project with Integrio, you get immediate access to: a) the well-formed pool of savvy specialists with in-depth experience and expertise in manufacturing industry software development; and b) an extensive range of advanced technologies and specialized tools used to put the most demanded solutions in the niche at the market's forefront. This is just the combination you need to achieve business-boosting optimizations.
4
The tech that motivates workers
We provide specialized software solutions and enterprise applications with balanced-out, custom UI/UX elements with the major goal of facilitating and smoothing out essential workflow processes. User environments and UX elements we build enable manufacturing companies to better engage and motivate employees through intuitive interfaces, work-facilitating automation features, personalized tools, etc.
5
In-depth corporate reach
Our software development for manufacturing industry principles are based on taking the input data of client manufacturing organizations (i.e., requirements, goals, and needs) and putting it into the core of tech efforts to streamline production processes all around. This is possible due to the thorough work with data — powerful analytics, detailed insights, regular reporting, segmented data analysis, and more.
Manufacturing Companies That Trust Us
Our Successful Manufacturing Software Developments
Cam Tran
A vivid example of providing long-term efficient manufacturing software development services is the creation of profiled tools and capacities for Cam Tran — a Canada-based provider of oil-filled distribution transformers creation, repair, and maintenance services. The company required optimization and boost of essential business processes through specialized software. The resulting project design was the Jive ERP system honed to the managerial specifics of the client.
In the course of the project, we achieved significant business process optimizations with the help of the following implementations: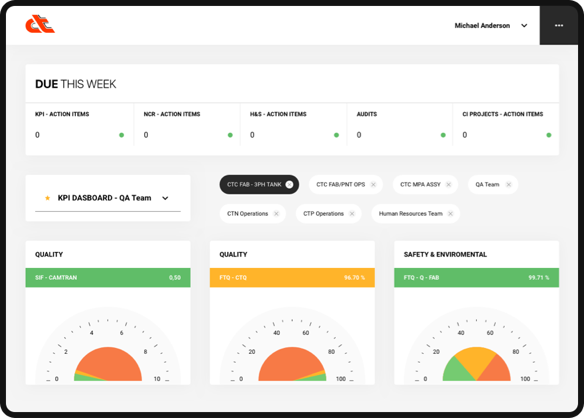 a manufacturing processes-boosting production and inventory management toolkit for company managers;
a specialized all-in-one dashboard for instant access to important project specifics and KPIs;
a variety of extra management features, including specifications, completion checklists, issue management, etc.;
production volume and financial forecasting tools;
document storage and management capabilities;
internal audits and quality control.
Becoming an essentially revolutionizing solution for Cam Tran's business infrastructure, Jive was eventually used by the client to audit partner companies and achieve more extensive management-boosting success.