Custom .NET
Development Services
Сustom .NET development services open up a world of possibilities. Your company's goals + our developers' expertise = software that makes business better—on any platform.
.NET Development
Services
.NET is a cross-platform framework powering software in every industry. Many of your favorite apps, smart hubs, and games are .NET applications.
Although the name may make you think first of the internet, .NET services and technologies can run on just about any operating system, mobile device, or game console. Here at Integrio, we have used .NET frameworks for successful projects ranging from payment collection solutions to advanced analytics.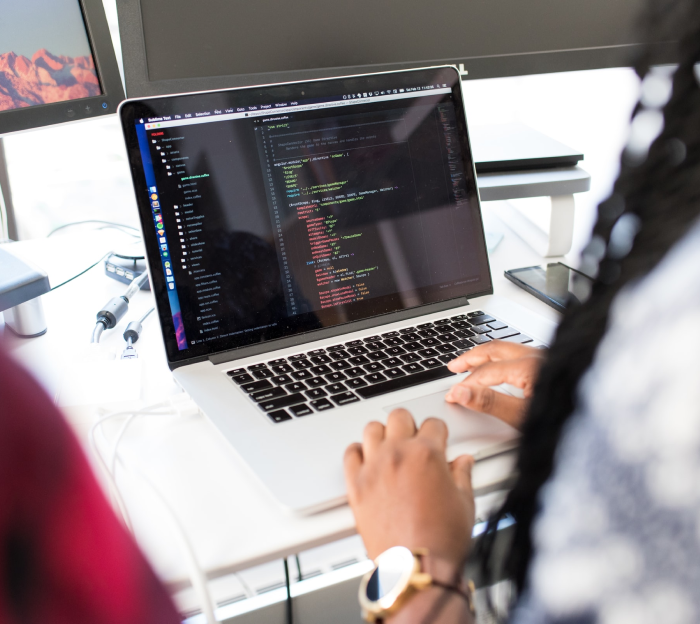 Web Apps
for Windows, macOS, Linux, and Docker
Mobile Apps
for Windows, iOS, and Android
Desktop Apps
for Windows and macOS
Cloud Apps
native to or optimized for cloud infrastructure
IoT Apps
for a wide range of smart hubs and smart devices
Microservices
that deploy easily with Docker
The Benefits of Using
.NET Technology
Developed by Microsoft, .NET is one of the best-supported software frameworks in the world. Over 60,000 specialists from 3,700 companies have contributed to its ecosystem, and .NET development solutions offer a significant edge in versatility, efficiency, and reliability.
Versatility
In addition to the .NET implementation, which supports Windows, macOS, and Linux, the .NET platform includes Xamarin to extend native performance to all major mobile operating systems. What's more, .NET application architecture can be as varied as the hardware it runs on.
Efficiency
The .NET framework is modular, resource-rich, and language-neutral. As a result, a .NET software development company can build performant apps with amazing features—fast. That efficiency lets developers respond better to client feedback and changes to project parameters.
Reliability
Legacy code that has outlived its support is an expensive nightmare for many businesses. But .NET has enjoyed continuous support and improvement for twenty years, and .NET services and technologies are more prominent than ever. Building your project using .NET protects the longevity of your investment.
.NET Development
Solutions
Over twenty years of experience in crafting custom software solutions make Integrio a premier .NET development company. Our specialists leverage .NET's robust ecosystem to create powerful, scalable applications.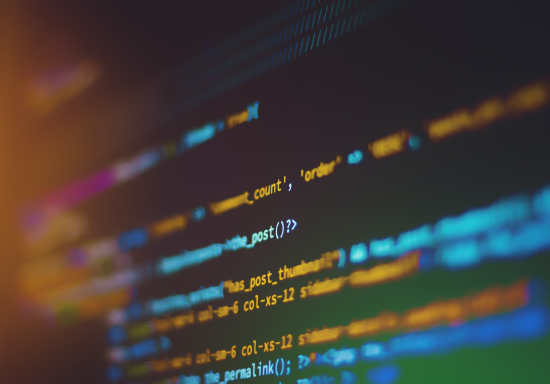 Partner with a Trusted .NET
Development Company
When you shop for software your business will rely on, you need to know your new product will deliver great return on investment. At Integrio, your success is ours, and our client-centric approach, transparency, and expertise have made us a trusted .NET development company for years.
Our models of cooperation can fit any budget or scope of work. We offer .NET consulting services to help you evaluate technical options and choose a cooperation model.
Our Cases
Developed by Integrio from the ground up using .NET Core, Cubiic is an advanced payment collection solution that helps fitness clubs and martial arts studios recover delinquencies. Gyms can nudge members about overdue payments via multiple channels, each with seamless payment system integration. Since a third of all membership cancellations start with one missed payment, Cubiic partners retain more members while boosting revenues by 15%.
CareOregon needed a way to glean actionable insights from satisfaction surveys of hundreds of thousands of members. Data management and security were central concerns. Using .NET, Java, and React, we built software that performs sophisticated analyses on the data, which users can view and utilize in user-friendly dashboards. As a result, CareOregon has been able to increase revenue and customer satisfaction while streamlining business processes.
Abel Screening provides technologically advanced behavioral evaluation and screening tools to clinicians and criminal justice professionals. In 2021, ASI partnered with Integrio to modernize their assessment software.
This software, the AASI Administrator, measures Visual Reaction Time (VRT) in conjunction with a series of questionnaires. Data integrity is crucial. Integrio is providing .NET application development services to rewrite the AASI's questionnaires and integration with the VRT portion of the product.
FAQs
.NET developers create or rewrite applications using .NET, an open-source software framework launched and documented by Microsoft. It was preceded by .NET Framework. Unlike .NET Framework, however, .NET runs on many platforms.
In addition to libraries and programming languages (C#, F#, and Visual Basic), the .NET developer platform provides the .NET CLI, Visual Studio tools, and a cross-platform IDE and editors.
Just about anything you can think of. Because .NET is designed with modern infrastructure and architecture in mind, it's ideal for everything from single-function apps to sophisticated systems. As a .NET development company, Integrio collaborates with businesses in all major industries to create custom .NET software for desktop, mobile, and the web, including SaaS and startup products, ERPs, CRMs, analytics dashboards, and legacy systems modernization.