Hire Dedicated Java Developers
Java remains one of the most popular programming languages, and skilled developers are highly sought after in today's job market. However, it can be challenging for a company to find the right candidate. Founded as a Java-based development team, Integrio has industry-leading expertise and a pool of high-qualified specialists.
Get a consultation
Hire Java Developers in
4 Steps
Discover how easily you can hire Java programmers with Integrio
1. Define Your Goals
Describe in detail the key project requirements, desired outcomes, and expectations from Java developers. Set time and budget limits.
2. Get a Talent
We evaluate Java developers to choose the ones that best fit the specifics of your project. You get the CVs of the most suitable and talented specialists.
3. Finalize the Hiring Process
Arrange interviews to select the most suitable Java developers for hire in your team. Consider how they match your values and soft and tech skills expectations.
4. Start Your Project
Integrate our dedicated Java developers into your workflow and start working on your project. Build advanced software without any administrative hassle.
Hire Java Experts for Full-Stack Integrations
By hiring Java developers from Integrio, you can leverage their expertise in combining various technologies to meet your unique needs.
Java with Python:
Hire remote Java developers that can also use Python, allowing the team to create machine learning and data analysis solutions.
Java with Docker:
Our Java experts help you deploy your application in Docker containers for better scalability, easier version control, and consistency across different environments.
Java with Oracle:
Consider our experienced Java developers to get an enterprise-level application that supports Oracle databases — and benefit from data management, ERP, or CRM.
Java with MongoDB:
Contact us if you need a Java application that can interact with MongoDB database, guaranteeing high performance and real-time data access.
Java with PostgreSQL:
Our Java specialists can leverage the data management capabilities of PostgreSQL to develop scalable solutions with support for complex SQL queries.
Java with React:
Want to build a highly responsive app with engaging UI and intuitive UX? Hire Java experts that employ React to improve customer experience.
Java with Hadoop:
Our talented Java developers use the Hadoop framework, allowing them to create distributed computing applications for big data analytics.
Java with Angular:
Java can be easily integrated with Angular, enabling you to build high-performance web applications with reusable components and robust architecture.
Reasons to Hire Offshore Java Developers From Integrio
Discover why you should consider Integrio as your go-to provider for top-quality Java development talent.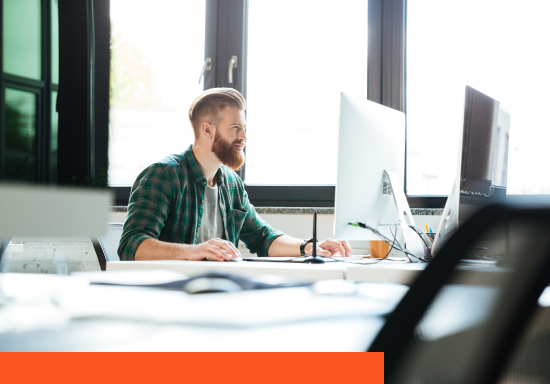 High-Skilled Java Developers

Our experienced, dedicated Java developers are well-versed in the latest technologies and have expertise in various industries — from fitness to manufacturing.

Reliable Java Applications

By utilizing the best practices and methodologies, our Java specialists create applications that are optimized for performance and can handle high traffic and load.

Result-Driven Approach

We work closely with you to understand your requirements, needs, and goals — and provide customized solutions that lead to tangible business benefits.

Rapid Development

Our Java experts use Agile methodology to guarantee that your application is delivered quickly and without losing quality.

Flexible Hiring Models

Integrio provides Java developers with flexible cooperation models. You can hire specialists on a full-time, part-time, or hourly basis, depending on your needs.

Maximum Scalability & Security

We use the latest security protocols and cloud solutions to ensure your Java application is highly scalable and protected from potential threats and vulnerabilities.
Engagement Models to Hire Vetted Java Software Engineers
Hire Java developers remotely, choosing the most suitable model that aligns with your requirements and budget. Enjoy the benefits of a pay-as-you-go model without any long-term lock-ins or commitments.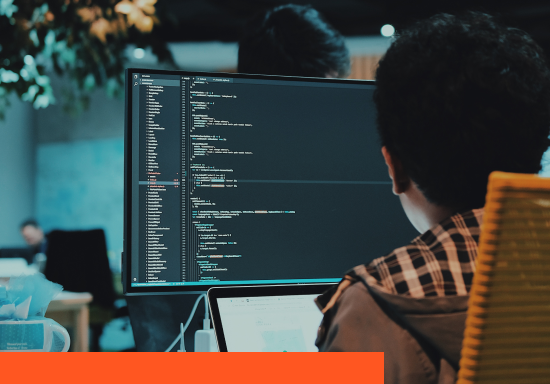 Full-time

Dedicated team/expert option

Required for big and complex products

Duration: ~ 8 hours/day — 5 days/week

Minimum workload: 1 month

Billing: Monthly

Part-time

Flexible support of the development process

Required for projects with less commitment

Duration: ~ 4 hours/day — 5 days/week

Minimum workload: From 40 hours

Billing: Monthly

Hourly

Assistance with specific tasks

Required for short-term projects or ongoing support

Duration: ~ 8 hours/day — 5 days/week

Minimum workload: From 40 hours

Billing: Monthly
Fullfill all your software needs
Let us help you hire all the required specialists for developing software of various types and complexity.
Get a Quote
FAQ
The cost of hiring Java experts from Integrio depends on the project's scope, the expertise required, and the cooperation model. You can choose between full-time and part-time options. Contact us to discuss your project in detail.
To choose the best junior, middle, or senior Java developer for your project, consider their experience, skill set, past projects, problem-solving abilities, work methodologies, and ability to work in a team. Or you can delegate it to a reliable vendor and conduct final interviews with the most suitable candidates.
Our specialists can join a project mid-way and take over the development tasks. They have the experience and skills to quickly understand the existing codebase and integrate seamlessly with in-house Java developers. And our flexible hiring models make it easy to scale up or down the team as per project requirements.
IT companies like Integrio are committed to delivering high-quality services with a team of experienced Java developers. They have more structured work processes, communication channels, and project management systems, ensuring your project can continue uninterrupted under any conditions. Also, you can delegate a vendor all recruiting and administrative issues.
Look for candidates with experience in the specific areas you need, such as developing web applications, working with databases, or building APIs. Also, you should check their previous work experience and ask for references. And finally, make sure the candidate is a good fit for your company's culture and values.