Hire PHP Developers
Looking for versatile solutions for web development at optimized costs? Integrio System helps you hire PHP developers with expertise in this reliable programming language.
Let's talk
Hire Remote PHP Developers in
4 Steps
Hire PHP programmers with Integrio System in four steps.
1. Briefing on Your Project Specifics
Our initial meeting starts by discussing your project objectives, scopes, and technical requirements. We elaborate on our final goals and define the skills and expertise necessary for a middle or senior PHP developer who will join your team.
2. Screening and Shortlisting CVs
Our team searches for prospective candidates and scrutinizes their backgrounds and skill set. We handpick CVs of suitable and dedicated PHP developers who can help you fulfill your project goals.
3. Final
Interview
The final decision depends on you. Integrio Systems helps arrange final interviews and provides needed support so you can quickly hire vetted PHP software engineers.
4. Onboarding and Integration
Our specialists can enhance your project with their knowledge and fresh view at different stages of its execution. The Integrio Systems team arranges a comfortable onboarding process and clear communication between your company and a hired expert to ensure smooth cooperation.
Our PHP Developers for Hire Deliver Top-Notch Services
Custom PHP Web Development
When hiring PHP developers from Integrio Systems to build dynamic and interactive web applications, your business gets a quality product with robust architecture, seamless user experience, and customized functionalities.
Content Management System (CMS) Development with PHP
Our developers leverage the potential of the PHP framework to build CMS with flexible content editing and intuitive interfaces. They add other advanced features on demand, including SEO optimization, multi-language support, and media management.
PHP Hosting Migration and Testing
Our skilled developer runs migrations to keep the system up-to-date and improve responsiveness when moving the website to a new hosting environment. You'll get a seamless quality result.
PHP and MySQL Web Development
Our developers use PHP and MySQL to build dynamic and flexible websites that run on various operating systems, like Windows, macOS, and Linux. Even slow data and poor internet connection won't impact web page response time; it will remain speedy.
PHP Maintenance and Support
If hiring in-house PHP developers is out of your company's budget, delegate PHP maintenance and support to our knowledgeable specialists. We guarantee to run system updates on time and keep your product error- and bug-free.
PHP
Consulting
The Integrio Systems team is open to sharing our knowledge and many-year, hands-on expertise with you to deliver high-quality and marketable solutions. We'll connect you with top-tier specialists to find answers even to the most difficult questions.
Tech Stack Our PHP Developers Use
Hire PHP experts familiar with the best industry technologies.
Frameworks
Frameworks
Symfony
CodeIgniter
Cake PHP
Zend Framework
Databases
MySQL
PostgreSQL
MongoDB
MariaDB
CMS
WordPress
Magento
Shopify
WooCommerce
Front End
HTML5
CSS
JavaScript
Web Services
SOAP
Ajax
XML
Libraries
NodeJS
jQuery
PrototypeJS
Reasons for Hiring PHP Developers through Integrio Systems
Top-Notch Quality
If you hire offshore PHP developers through Integrio Systems, you get high-grade and robust services. Our specialists follow industry-standard coding practices to meet your application's needs and industry quality standards.
Comprehensive Solutions
Hire PHP developers remotely to tackle problems of varying complexity without compromising quality, time, or budget. Our specialists apply cutting-edge PHP frameworks, libraries, and other tools to make your product competitive in the rapidly evolving tech landscape.
Time-Effectiveness and Cost-Efficiency
With our streamlined timeframe for hiring and onboarding specialists, you don't need to wait long for the right candidates to join your project. Plus, our services help you minimize expenses on recruitment and integration.
Concentrate on Business
Free up your time and delegate tasks to Integrio Systems. Our expert team will select specialists based on their qualities and support their integration into your project while you focus on business growth and other strategic initiatives.
Engagement Models to Hire the Best PHP Developers
We understand every project's unique specifics and offer flexible cooperation models with Integrio Systems.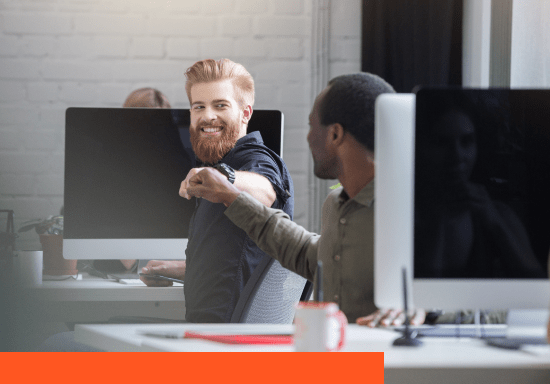 Fullfill all your software needs
Let us help you hire all the required specialists for developing software of various types and complexity.
Get a Quote
FAQ
You can stay in touch with a remote PHP developer using different communication tools, like Jira, Slack, and Skype, or opt for any other to make your cooperation comfortable for both sides.
When looking for a PHP developer, pay attention to hard skills primarily. They include knowledge of the programming language, frameworks, and databases. Also, you can check developers' soft skills, in particular communication. Contact us at info@integrio.net or +1 888 338 76 38 for more details.
Absolutely. We have a thought-out onboarding process so our PHP developers can start working on your project at different stages of the development cycle.
Integrio Systems offers you cooperation only with trusted and knowledgeable specialists. Before launching projects, we check PHP developers' backgrounds and skills to understand their approach to different tasks.
Tell our team about your project requirements, and we'll match you with relevant PHP programmers who can bring your vision to life. By the way, we sign NDA before launching our cooperation to protect your proprietary information. Feel free to contact us at info@integrio.net or +1 888 338 76 38 at any time to discuss details.
We use acknowledged tools to monitor the progress. Our specialists are open to communicating emerging issues.