Recruiting Process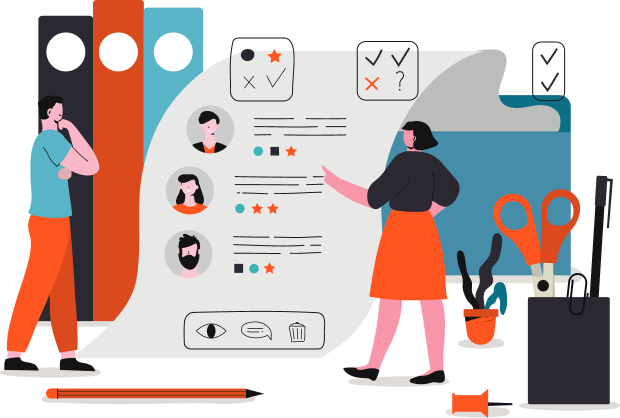 Effective recruitment is essential to getting the best candidates into the roles our partners need to fill. The IT market has produced an abundant supply of specialists to meet high demand—but finding the right talent is challenging.
17 +
years some of customers have been working with Integrio Systems
If your company needs to hire a candidate whose skills, tech stack expertise, and salary expectations are a perfect match for your needs, Integrio Systems can help. With over two decades in business, we know recruiting is both an art and a science. It's one reason some of our customers have been working with us for more than 17 years.
Successful recruiting is only possible with solid communication. The more information we have about your product, your project, and the specialist you need, the faster we can find your ideal candidate. But drawing out the details that will be the most important to a successful partnership is easier said than done.
That's why we've distilled 22 years of experience in IT recruiting into a questionnaire that pinpoints your key hiring requirements. This tool makes communicating your needs faster, easier, and more effective, and it helps our recruiters analyze the specifics of your vacancy and promptly match you with the right personnel. To keep you up-to-date on the progress of your hiring process, you'll receive reports at specified intervals.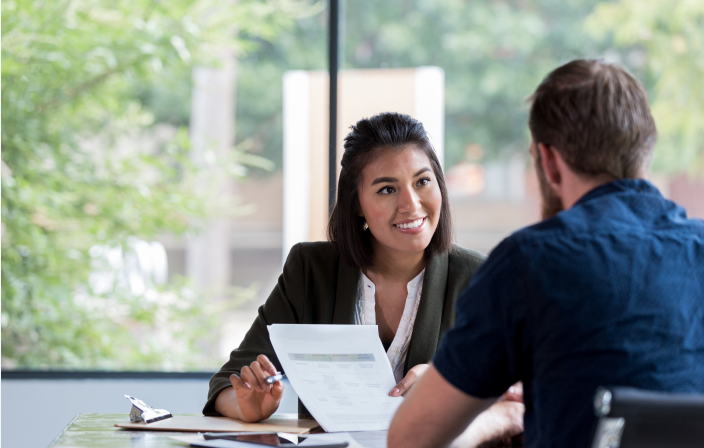 Here's How it Works:
81 %
of the candidates have been accepted by our customers in the first stages of the interviews
Recruiters screen developers' CVs meticulously to compare their experience, skills, and interests against your requirements and shortlist the strongest candidates.
We arrange interviews with shortlisted candidates who are excited by your project. In this preliminary interview, we'll discuss details of the vacancy, ensure proficiency in English or any other required language, and conduct a short technical test.
We follow up with an in-depth technical interview, where one of our lead specialists will evaluate how each candidate's hard skills measure up against your requirements. At this stage, our recruiter also analyzes the interviewee's soft skills, including their ability to adapt, integrate, and perform in a new team.
If the candidate successfully passes all stages of our team's assessment, we schedule a call with you where you can speak with them and confirm their suitability. Historically, 81% of the candidates we've proposed have been accepted by our customers at this stage.
Once you know you have the right talent, all parties sign an agreement outlining the details of our cooperation. Our clients and candidates alike value the contracts drawn up by our veteran legal department for their reliability and transparency.
We begin the onboarding process. Your new specialist or dedicated team will learn the nuts and bolts of your project, your working process, and your company culture—and become a valuable asset to your technical needs and your business.
In the course of filling hundreds of IT vacancies with effective candidates, our team has developed a recruitment process that lets us find the right specialist an average of two weeks faster than our competitors. In 2022, we've already filled more than 80 vacancies for both individual specialists and dedicated teams.