World class custom web applications
Integrio Systems is a team of seasoned experts in rapid custom development of web-based distributed applications designed to meet your organization's specific requirements and business needs.
We have been using advanced methodologies and latest technologies to build highly secure, scalable and efficient applications for the last 20 years. We have implemented more than a hundred of web solutions - from being there on day one with bootstrapped startups, some of whom eventually grew to be acquired or turned into successful businesses, to large multi-billion dollar organizations.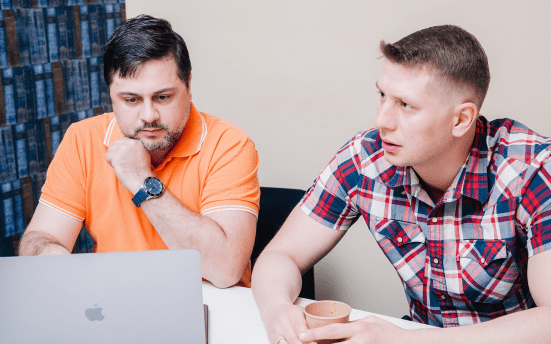 Java
rock stars
Java architects with 20+ years of industry experience that includes creating custom frameworks and highly complex multi-tier solutions to support your project
Modern technologies & re-engineering
Modern applications built from scratch and legacy modernization services
Cloud migration
and devops
AWS/ Google Cloud/ MS Azure
Security
Multi-factor authentication/ mutual TlS connections/ Oauth & Oauth 2/ permission modules/ compliance with security
Mobile-friendly

Custom applications & web platforms that run perfectly on any device
Web development
Java, NET, Python, PHP, JavaScript, HTML
Databases
MySQL, PostgreSQL, MS SQL Server, Oracle, MongoDB, Redis
Infrastructure
AWS, Microsoft, Azure, TeamCity, Docker, Jenkins, Kubernetes, GitLab, Nginx, Google
Contact us