Hire JavaScript Developers
JavaScript is a popular choice for building interactive and dynamic software solutions. Hire JavaScript experts from Integrio to strengthen your in-house team with a specific skillset and robust industry experience.
Discuss your project
Hire Dedicated JavaScript Developers in
4 Steps
Get our support and assistance in hiring JavaScript developers.
1. Describe Your
Needs
Clarify the project scope, timeline, budget, and specific requirements for dedicated JavaScript developers. Communicate all your wishes and expectations.
2. Get Outstanding Experts
We select the best specialists for your product by assessing their experience and checking their qualifications during technical interviews. You get the CVs of the most relevant candidates.
3. Finalize the
Choice
Carry out the final round of interviews to choose the developers that fit seamlessly into the development process and contribute to its success.
4. Boost Your
Project
Hire remote JavaScript developers and integrate them into your in-house team without administrative issues. Enjoy the improvement of project quality and speed.
Tech Stack Our Certified JavaScript Developer Use
Create high-quality software with the right technology stack. Hire offshore JavaScript developers that have expertise in the following technologies and tools.
Benefits of Hiring JavaScript Developers from Integrio
Are you looking to build a robust and user-friendly solution, ensuring it is completed to the highest quality standards? Hire JavaScript programmers from our company.
Professional Developers
Our JavaScript software engineers have a strong Math and Computer Science background and experience creating cutting-edge solutions for various industries.
Flexible Cooperation
You can scale the team up or down depending on your project requirements. And choose the most appropriate pricing models — time & material or monthly retainer.
Cost-Effective Approach
You don't have to pay for office space, equipment, or other costs associated with in-house JavaScript developers. Also, our specialists propose optimal solutions for your budget.
High Standards
JavaScript developers follow best practices to ensure the code is high-quality and your data is protected from unauthorized access and other security threats.
Engagement Models to Hire JavaScript Developers Remotely
Choose a model that fits your project's scope, budget, and timeline.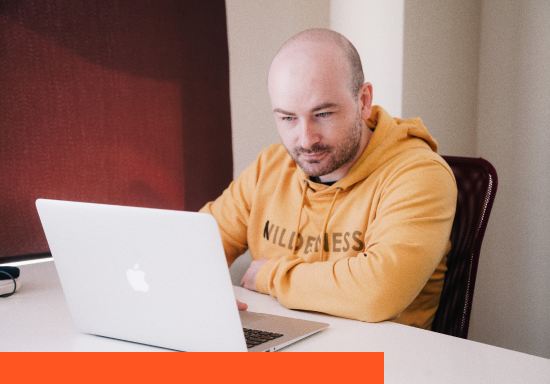 Fullfill all your software needs
Let us help you hire all the required specialists for developing software of various types and complexity.
Get a Quote
FAQ
To hire offshore JavaScript developers, first, you should determine your requirements. If you want to do it independently, you must define the job description, search for candidates, evaluate them, conduct interviews, test their skills, check portfolios, etc. To simplify the process, you can cooperate with a reliable IT vendor like Integrio, that will take on these tasks and deliver quality results.
To hire the best JavaScript developers, evaluate their technical skills and experience. Choose specialists who can communicate clearly and respond to your queries and suggestions. Really talented and responsible JavaScript programmers should be problem solvers, analyzing complex problems and coming up with effective solutions.
JavaScript is a universal language used in various development projects, from simple websites to complex web applications and games. Use it to create single-page applications (SPAs), progressive web apps (PWAs), cross-platform mobile solutions, e-commerce websites, web-based games, and content management systems (CMS).
By hiring dedicated JavaScript developers, you get a team of professionals committed to delivering excellent results on time and within budget. Such companies have a reputation to uphold, as well as project managers to ensure that the project runs smoothly and your requirements are met. With freelancers, there is always the risk of missed deadlines, poor-quality work, and a lack of accountability.
By hiring a senior JavaScript developer from Integrio, you can easily track the progress through regular meetings and video calls, code reviews, and access to project management tools. We provide a transparent process that gives you full visibility and the ability to make changes at every stage of software creation.
Integrio provides JavaScript developers with the necessary workstations and equipment. They get access to an integrated development environment (IDE), including code editors, debugging tools, and testing frameworks. This way, our specialists can ensure they develop high-quality code that meets your project requirements. Also, we have implemented various security measures to guarantee workstations are protected from external threats.
Yes, our certified JavaScript developer can join a project already in progress. Our flexible staffing model allows us to quickly assemble engineers with the required skills and experience. Specializing in Agile methodology, they can seamlessly integrate into your team, work with your existing codebase, and deliver high-quality code to achieve your business goals.