Transportation and Logistics Software Development
When it comes to logistics software development, we've got you covered.
Let us create a bespoke software program to maximize efficiency within your transportation and logistic business. We provide custom transport software solutions that allow businesses to track the vehicles in their fleet, plan for traffic, and manage parking and other critical logistics.
When you choose to work with us, you are not only choosing to work with software experts, you are choosing to work with software experts who have dedicated their careers to understanding the needs of the transportation industry. We use this experience to build an entire network of technologies that digitize your entire supply chain, allow you to make moves toward greater electric mobility, and allow your business to embrace more sustainable operations. Inevitably, all of this work will improve your customer experience, ensure that your budget is maximized, and facilitate the sustainable growth of your business.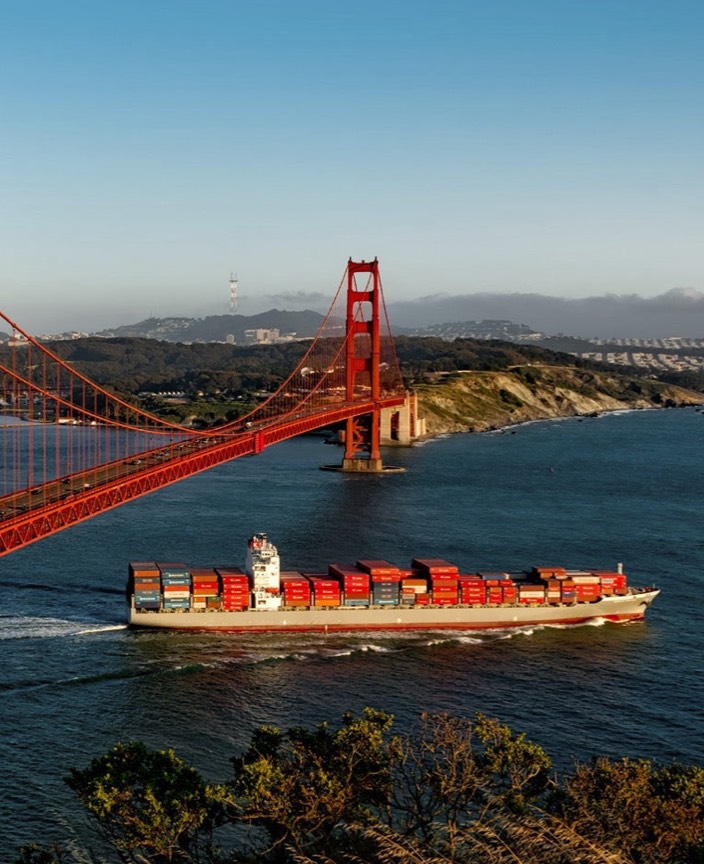 We offer the following logistics software development services:
Car rental software
Manage your car rental business with detailed reports explaining the location of vehicles in your fleet, present and future service needs, and availability for upcoming rental schedules.
Dispatching software
Use our custom dispatching software to schedule field service jobs, assign specific jobs to the most qualified technicians, and track whether or not the project has been completed.
Fleet management software
Maintain organization with an at-a-glance view of your entire fleet from a single app screen. Use this tool to locate individual vehicles, and monitor driver behavior and performance.
Parking management software
Enforce your parking policy with parking management software designed with your business in mind. Track whether consumers have purchased parking tickets and enforce deadlines.
Traffic management software
With our proprietary algorithms, you can increase workplace safety by managing and rerouting all road traffic in an area with minimal involvement of human personnel.
Public transportation software
Track your route using transportation software that maps all available public transportation interfaces, manages passenger information, and safely manages transportation payments.
Dispatch routing software
Increase your efficiency with an autonomous dispatch system that will manage the movement of goods and services, allowing you to make decisions about vehicle and driver behavior.
Emergency dispatch software
Utilize our computer aided dispatch software to take incident calls, and subsequently record and prioritize response to incidents, as well as identify the location and status of responders.
Dispatch scheduling software
Ensure that your clients are well-cared for by managing requests for service and dispatch of service providers. Know when the next job can be scheduled through routine status updates.
Mobile field dispatch software
Accelerate the work that your team can do by taking it mobile–manage jobs, the productivity of your service workers, and the status of your outstanding work with a custom mobile app.
Create your app today
Why Integrio?
Surpass KPIs
When you choose Integrio as your transportation software development company, you choose a company with a proven track record of success.
With more than twenty years in service, and a near 100% client satisfaction rate, we can develop a custom solution to increase efficiency in your operations and logistics processes.
Whether you're managing the logistics of parking management, or looking to track an entire fleet, we create enterprise-level technology solutions that will exceed your expectations.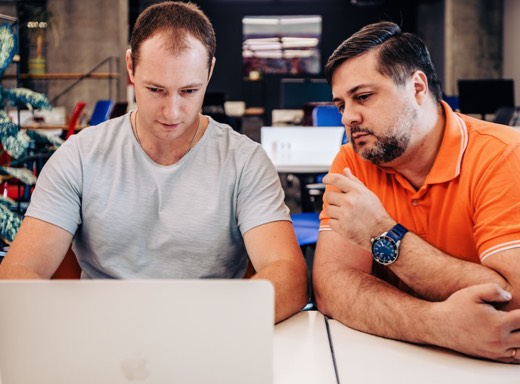 Reduce costs
By partnering with a skilled logistics software development company, you are guaranteed an application that will manage the health and location of your vehicles, the productivity of your employees, and the status of your billing and work orders. Integrio Systems has the capacity to create applications that manage all of the day-to-day operations of your business, allowing you to focus your energy on expanding your work and deepening your relationships with your clients.
Work with experts
Sure, plenty of people can develop an application for you. But how many of those people know the transportation and logistics industry inside and out? When you choose to work with Integrio, you are choosing to work with expert software developers and experts in your field who will ensure that we develop a product that meets the highest echelon of quality control. When you take on Integrio Systems as your logistics custom software development company, you are working with someone who will understand your business as well as you do.
See Case Studies