Real Estate Software Development Services
The power of data-driven real estate you can utilize.
Boost Your Property Sales with our Real Estate Software Developers
Are you looking for a way to improve your business efficiency, better respond to the needs of your customers, and move along the way of digital transformation? Residential and commercial real estate software development is a tactic to meet these goals.
Integrio's high-end developers are here to support you and create a robust custom solution for your real estate business!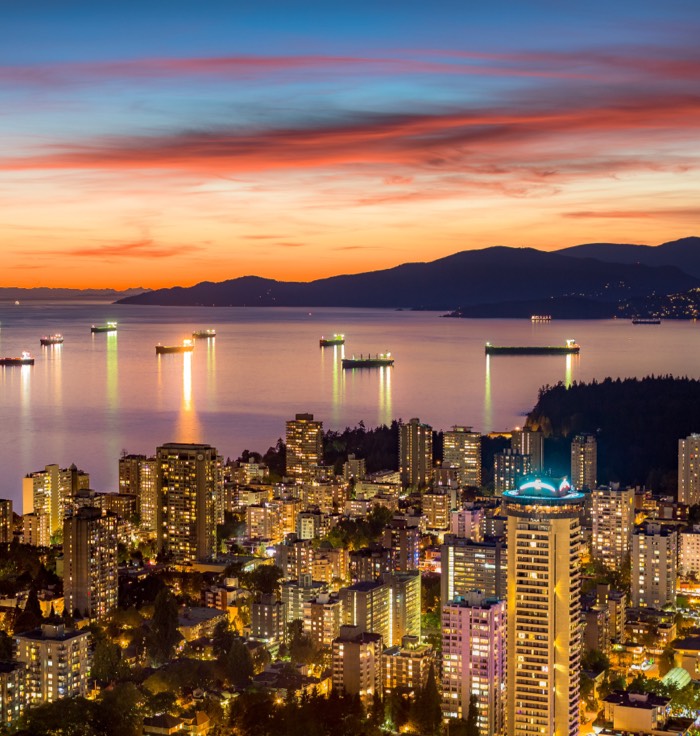 Real Estate Challenges We Can Solve
Increased pricing to buy property.
Modern home buyers are price-sensitive, and indeed, the increased pricing is the main challenge they would like to but can't solve. With the help of the data-fueled software we can create for your business, you are welcome to stay updated on real estate pricing and its fluctuation, better tailoring the relevant offers to the expectations of your future homeowners.
The challenge of social distancing.
This is a recent challenge that is still relevant even despite vaccination. Some home buyers avoid face-to-face contact, and in this case, creating an augmented reality solution for property showcasing can be a way out.
Unfavorable mortgage conditions for home buyers.
Many potential buyers postpone a real estate deal since they can't find suitable, safe, and transparent mortgage conditions. In response to this challenge, we can create both a simple mortgage calculator to empower your website or an intelligent mortgage analysis system that will assist your buyers with finding a winning loan.
Tough competition between real estate agents.
The competition between real estate agents is another challenge that we solve with our custom real estate software development. Indeed, those real estate enterprises on the way to digitization and automation have better chances of staying competitive by leveraging the power of data and predictive analytics.
Marketing routine.
Real estate marketing has its specifics. The sales funnel is deeper compared to retail, for example, and the decision-making process is longer as well. Still, you have to stay in touch with your prospective leads, and automating this process with the help of real estate marketing software can be an effective tactic.
iBuyers.
Competing with iBuyers (Instant Buyers) like Zillow is pretty challenging since they offer home sellers cash and take advantage of their desire to sell the home as soon as possible. Still, real estate agents have something to learn from them — iBuyers use the whole set of commercial and corporate real estate software to stay updated on the new offers on the real estate market and its trends. Using solutions like these is another opportunity for real estate agents to compete with iBuyers on almost equal terms.
Do any of the challenges above match the one you are facing now?
Let's solve it together. Hire Integrio's real estate developers to support you!
Custom Real Estate Software Development Solutions for Your Business
Real estate property management software.
Giving you an opportunity to manage the property more effectively is one of the core tasks software development for real estate can solve. Such solutions come with the features to add properties, highlight their specifics, match their price with market expectations, and track the process of sales from the first contact to the property rights transfer.
Multiple listing services.
Developing an MLS is an option to make your property offers instantly available across multiple websites, automatizing the process of placing them manually.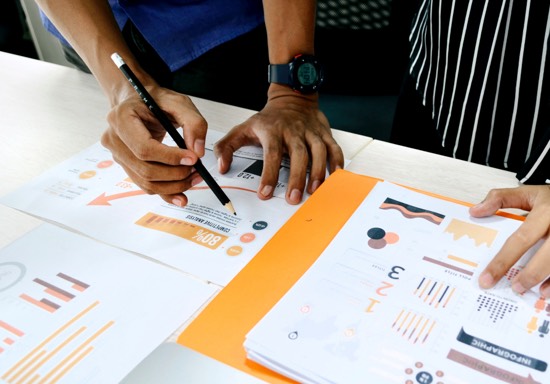 Custom CRM and ERP.
These are some of the core solutions most modern businesses use, and real estate isn't an exception. With the help of CRM and ERP, you can better help your customers move to the bottom of the sales funnel, support them on each of the decision-making process stages, and better tailor the property offers to their expectations.
Real estate accounting software.
In addition to real estate management software development, creating an application for contracts management, billing, and payroll can be another winning tactic to simplify the process of accounting, make it more transparent and error-free.
Real estate automation software.
Creating automated solutions for streamlining sales and marketing processes is one of the opportunities real estate business software development can promise. As a rule, these apps have a lot in common with CRM, or they exchange the data to let business owners stay updated on the marketing initiative's success.
AI-based apps.
Being leading technologies to date, AI and ML allow for leveraging the power of big data in real estate by gathering, processing, and analyzing it, plus making data-driven predictions on real estate trends, price fluctuations, customer sentiments, and investment feasibility.
Real estate marketing software.
Such a solution may both have the features overlapping with the ones your CMS comes with or being created in a completely custom way, solving your core marketing tasks.
Lease management software.
For those real estate agents engaged in leasing the property, having an app to manage is essential. What's more, it can come with more advanced features such as tenant billing, reporting, and advertising.
Real estate investment solutions.
Investing in real estate is risky, but you can decrease the risks with the help of AI-powered investment software that comes with data prediction features.
Key Advantages of Real Estate Software Development at Integrio
Cross-industry experience.
We aren't limited to real estate software development services only. Being well-versed in other industries, we are always open to sharing the best practices for creating a scalable, secured, and tailored solution for your business goals.
The best-in-class development talents.
While Java is the core skill of our developers, we are proud to have top tech specialists skilled with other technologies as well. Our team's skills and knowable diversity allow us to suggest and validate the best tech choices for our customers.
Engagement models flexibility.
While the engagement models in the IT industry are defined clearly, we are sure there are no similar projects and similar businesses. That's why we always suggest the best engagement opportunities for our customers, mixing the best features from the world of software development outsourcing, outstaffing, and tech partnership.
Long-term partnership.
We also strive for long-term partnership, and that's why our customer retention rate is 95%.
Our Case Studies
Integrio System has developed a Homebuzz — SaaS solution for property and advertisement management in a single place. Initiated in 2010, the application has grown to one of the leading solutions in the industry, helping American and Canadian real estate companies manage their projects and routine tasks in a smarter way.
See All Case Studies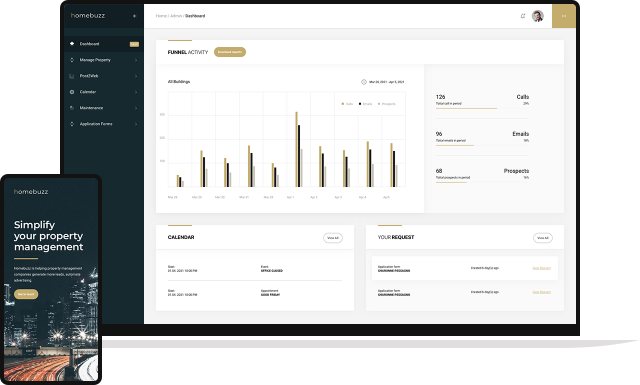 Contact Integrio to learn more about your real estate software solution opportunities and launch your custom software with our team!