Custom aviation software development services
Custom solutions made by true experts in the air freight industry
Airlines are an exceptionally complex business — therefore, the highest standards regarding stability, infrastructure, and data security are a must-follow for any custom aviation software development company.
Having a great deal of experience in software development for the airlines industry and being involved in the IATA OneRecord initiative, Integrio Systems gained robust expertise and understanding of the specifics within the industry.
We deliver air cargo software development services and create software for airlines, cargo booking and tracking solutions; worked on R&D projects such as IATA's OneRecord initiative and participated in the hackathons. We have expertise in integration with aviation and logistics platforms used by the airline industry, such as solutions by Unisys and Descartes.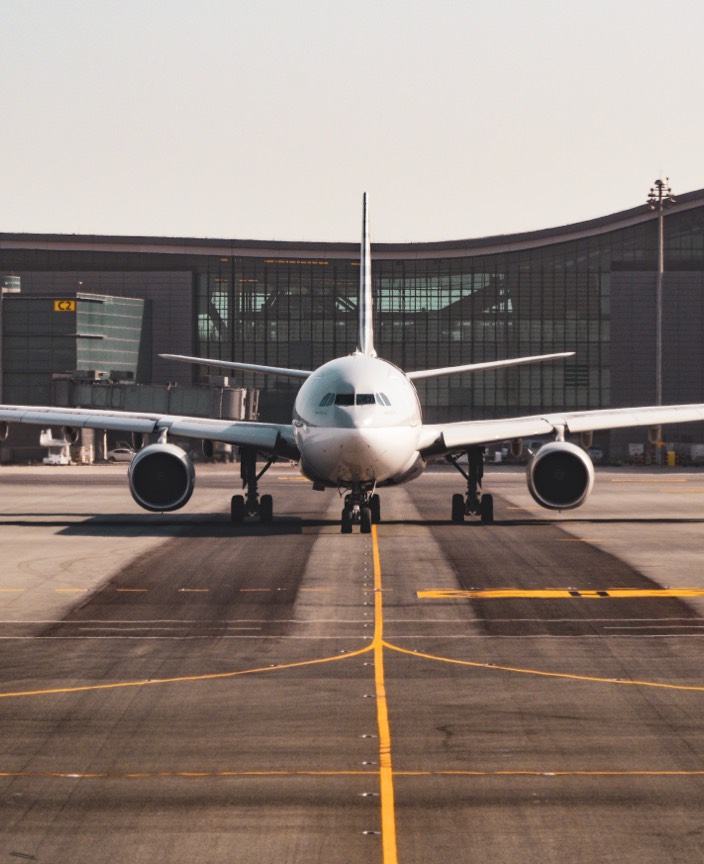 Aviation software we can develop
Online booking management and shipment tracking
One of the areas where Integrio has a lot of experience is air cargo booking and air cargo tracking software development. We developed solutions that allow airlines to provide their corporate and individual customers with key capabilities, such as individual and batch flight booking, booking management, instant quotes and spot rate requests, real-time shipment and flight tracking (track & trace) — with modern and user-friendly interfaces, smooth data exchange between the customer application and ERP system and more.
Risk-free legacy components modernization
For many aviation companies, legacy software is the solution that ensures the stability of business operations. It has been doing it well for decades, but now it makes it increasingly difficult to update and maintain, keep systems secure, integrate them with modern third party software, and, most importantly, provide clients access to customer-facing applications that do not look as they were implemented 20 years ago. Integrio knows how to integrate with legacy platforms, provide customers with easy-to-use dashboards and portals built on top of legacy components, and safely avoid complications that often emerge when migrating to new technologies.
Inventory control software
Having both development capabilities and a strong experience in machine learning implementations, Integrio can help build a system that is used to control and replenish inventory levels with no interruptions in operations and dependent services. The inventory control software can be integrated with the systems of your partners, aircraft part suppliers, and shipment companies for better ordering and delivering optimization.
Aviation scheduling and slot management
Flight scheduling and slot management software are some of the main challenges in airline management software development. These systems help prevent various delays and overloads of air traffic at the airport, and profitability often directly depends on how efficient they are.
Integrio can help add AI capabilities to customers' slot management software to forecast and analyze the demand and commercial indicators of individual flights to make better business decisions.
Cargo warehouses pickup scheduling
To avoid additional delays on the ground, airlines cargo warehouses conduct extra efforts to schedule cargo pickup. Integrio has experience in creating purpose-built software for cargo pickup scheduling. Using this software, warehouse managers avoid lineups (which is even more critical during the COVID-19 pandemic), minimize delays, and thus shorten cargo delivery time.
Pricing and revenue management
Nothing caused more stress for airlines than COVID-19. One of the ways to preserve and increase revenue, as well as maximize resource utilization, is a sophisticated software environment that combines tools for inventory management, demand forecasting, and competitors' price monitoring or even dynamic pricing tools that help adjust some aspects of commercial strategy in real-time.
Integrio is here to provide the solutions that drive true business intelligence in the aviation industry.
Flight operations and crew management
We have experience implementing custom flight operations management software and human resource management systems to optimize all cross-department processes. In the aviation industry, achieving interdepartmental real-time visibility of schedules, shifts, bookings, changes, and warning alerts is a must, so let's make all your data sources work in synergy for effective operations management.
Delivering software solutions for aircraft ground handling
Integrio air cargo operational software development includes aircraft ground handling systems that help manage contracts between airlines and ground handlers and control billing. GHS enables operational improvements that allow companies to increase their turnover, especially if integrated with other business management systems.
Airline reservations and loyalty management
As a custom aviation software development company, Integrio builds web portals and airline customer-side applications that deliver excellent customer experience through extensive functionality, convenient notification systems, and in-built loyalty programs for frequent flyers.
What makes us stand out as an air cargo software development company?
Actionable industry insights
Aviation businesses exist in a highly challenging environment. Rapid demand changes, different airport and maintenance fees, fuel prices, and weather conditions are routine for any company within the industry. Reacting to the changes on time, evaluating risks adequately, forecasting demand, seeing opportunities for business growth faster — this is not the full list of opportunities that your data hides. With our industry-specific expertise and a team of data analysts and AI developers, we know how to help you structure and use your data to retrieve the insights needed to support your business growth.
Expertise in integration of multiple software and data sources
A unified software environment is a must for effective aviation operations optimization and revenue management. Each system and third-party software generate an enormous amount of data that can be turned into a business benefit. Integrio knows how to make each piece of software and data work for your good.
Best practices for legacy system modernization
200+ successfully completed projects enabled us to build our own best practices for legacy system modernization, so we can update your legacy infrastructure step-by-step, causing no harm to your daily operations.
Proven experience in AI and Machine Learning
Our extensive AI and ML expertise is a big part of our air cargo technology software development services. We can offer modeling services and solutions for segmentation, demand forecasting, risk assessment, predictive maintenance, etc., which can all be tied to automation.
See Case Studies
Our successful aviation software developments
Winning the 2020 One Record Hackathon by IATA
Integrio teamed up with Air Canada for the IATA Cargo Hackathon that was held to allow aviation industry leaders and IT companies to exchange ideas for digital transformation. Integrio won the Hackathon competition over 162 participants creating a solution called AIR J.A.R.V.I.S., an AI and ML-based application that predictively identifies, prioritizes, and automatically resolves incidents in the air freight process.
Read more