Software development company in Vancouver, BC
Software development company in Vancouver
Through the head office located in Vancouver, we have been providing software solutions for US and Canadian partners since 2002. We are focused on complex web development and SaaS projects with advanced expertise in Java, Angular, React and other technologies.
Our business model focuses on providing efficient software development service to our clients from multiple locations. While our development centers, located in the best IT hubs in Europe, handle most of the development work, our Vancouver headquarters oversees the day-to-day operations and plays a crucial role in project management and business analysis. This ensures that our clients have a seamless, accessible, and convenient project process, ultimately leading to a successful project outcome. We are dedicated to delivering the best possible results for our clients.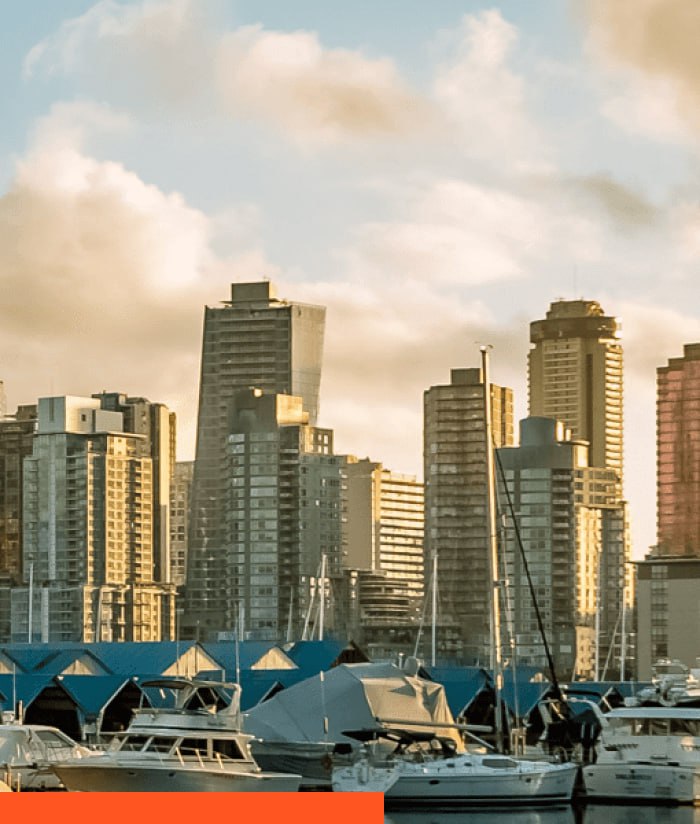 Vancouver Software Development Firm
Why Choose Integrio as the Best Software Development Company in Vancouver?
Integrio Systems is a leading Vancouver software development firm that provides innovative software solutions to businesses in British Columbia and beyond. Our team of experienced software developers and designers are dedicated to delivering top-quality software products that meet our clients'unique needs.
At Integrio, we understand that choosing the right software company is a crucial decision for businesses looking to improve their operations and stay ahead of the competition. Here are just a few reasons why Integrio stands out as the best choice for software solutions in Vancouver:
Expertise
22 + years
of Experience
Our team has years of experience developing custom software applications, mobile apps, and web platforms for clients in a wide range of industries. We've been teaming up with startups and enterprises in the USA, Canada, and Western Europe and transformed their ideas into practical and scalable business solutions through custom software development services.
Long-Term Loyalty
7 - 18 years of Customer
Loyalty
We take a client-focused approach to software development and have 95% of customer retention rate. We work closely with our clients to understand their unique business requirements and goals, and then we tailor our solutions to meet those needs. We keep our clients informed at every stage of the process to build lasting relationships with customers.
Quality assurance
100%
result
Our definition of success is when our clients achieve the highest possible return on investment. We're committed to delivering top-quality software products that meet the highest standards. We employ rigorous testing and quality assurance processes to make sure that our software is reliable and effective. Our aim is to help our clients stay ahead of the competition.
Innovative approach
10+ years we offer AI
solutions
Due to our dedicated department for AI and ML we provide our clients with more than just product development services, but also comprehensive artificial intelligence and data science solutions. We stay on top of the latest trends and technologies in the software development industry to ensure that our clients always get the best solutions.
In recent years, Vancouver has emerged as one of the top 10 technologically advanced cities in the world, solidifying its position as a global tech hub. If you're looking for a reliable and experienced software company in Vancouver that can help your business thrive with custom software solutions, Integrio Systems is the best choice.
Get in touch with Vancouver office
Technologies
Because our expertise covers a wide range of technologies in every layer of the tech stack, our outsourcing teams can provide robust technical solutions for the most sophisticated business needs.
General purpose
Front-end
Back-end & database
Cloud services
FAQ
We are focused on complex web development and SaaS projects with advanced expertise in Java, Angular, React, PHP, Python, Custom .NET Development Services: Web Apps for Windows, macOS, Linux, and Docker, Mobile Apps for Windows, iOS, and Android Desktop, Cloud Apps native to or optimized for cloud infrastructure, IoT Apps for a wide range of smart hubs and smart devices, Microservices that deploy easily with Docker, and other technologies.
Vancouver is famous for its growing tech sector and is considered one of the world's largest tech hubs. With the highest employment rate in high-tech, it takes first place in the growing tech sector in North America. That has made it an attractive destination for tech entrepreneurs who come here to launch their companies and grow them, striving for success.
Vancouver has emerged as a new global technology hub, and accordingly, there is high competition for software engineers. Over two years, the Vancouver area created 28,300 technical jobs. Vancouver tech industry is growing faster than New York City, Austin, and Montreal — three cities known for thriving technology sectors. Of the 100,000 technicians working in British Columbia, Canada — approximately 75,000 work in Vancouver.
British Columbia's tech hub is located in Lower Mainland and attracts world-class talent from all over the world. The economic attractiveness of the city and surrounding areas encourages many business owners to expand their capabilities and open new offices there. Over the past couple of years, Vancouver has been able to strengthen its position and become among the top 10 most technically developed cities around the world.
Greater Vancouver is considered the best startup-ecosystem in Canada due to the location of the largest unicorns with an income of more than $ 1 billion. The fast growth of the startup community was facilitated by several factors such as favorable business policies, the region's economic stability, loyal tax policy, and the availability of startups major funding sources in Canada.
Over the years of operation in the Canadian market, we have become a recognizable part of Vancouver's and BC's tech community.
Convenient time zone for the USA and Canada
One of the top tech hubs in North America
Involving tech scene
Our team in Vancouver consists of skilled professionals with extensive experience who have been in the industry for 15-20 years or more, and some of them hold a Ph.D. They are always ready to take on leadership roles, provide guidance and assistance to other team members, and solve complex challenges to ensure that our clients' goals are achieved in a timely manner.