Hire Python Developers
Hiring Python developers allows you to create various solutions — from basic applications to AI/ML-powered platforms. Clean syntax and an extensive collection of frameworks speed up the building process, increasing its efficiency. Contact us to find skilled professionals who can contribute to your business.
Discuss your project
Hire Python Experts in
4 Steps
Forget about the labor-intensive recruiting process and hire remote Python developers with minimal effort from your side.
1. State Project Requirements
Determine your project's scope, timeline, and budget, as well as the Python developer's specific skills and experience needed. Articulate your goals and expectations.
2. Access the Best Talent
Focus on growing your business and delegate us choosing the most suitable candidates. We check their tech qualifications and compliance with all essential criteria.
3. Arrange Final Interviews
Review the CVs we provide and schedule conclusive meetings to choose the best candidates among our Python developers for hire. Make sure you feel comfortable working with these professionals.
4. Benefit from Team Extension
You will be impressed by how fast our programmers integrate into the development process. Enjoy great results at a reasonable cost without extra administrative tasks.
Solutions Our Dedicated Python Developers Provide
Python is a versatile and powerful programming language suitable for solutions with high traffic and complex architectures. Hire offshore Python developers or nearshore experts with Integrio to build innovative solutions and be at the forefront of innovation.
Python for IoT Integration
Python runs on various platforms and operating systems, making it suitable for IoT devices with diverse hardware and software requirements. Hire dedicated Python developers to enable real-time data monitoring, control, and analysis.
Python for AI/ML Technologies
If you want to enrich your platform with personalized recommendations, virtual assistants, predictive analytics, or other AI/ML-based solutions, Python may be helpful. Its simple syntax and robust ecosystem simplify the development of deep learning models.
Python for Web Application Development
Using multiple third-party libraries and modules, in-house Python developers can quickly build scalable, secure web applications with interactive interfaces. Testing tools are built in Python frameworks, so you don't have to worry about software quality.
Python for API Development
The decision to hire Python programmers for API development is popular due to the language's simplicity, versatility, and extensive library ecosystem. Hire appropriate specialists to create solutions from scratch or integrate existing services into your project.
Other Python Development Services
Didn't find your desired service in the previous list? Check out other opportunities provided by dedicated Python developers.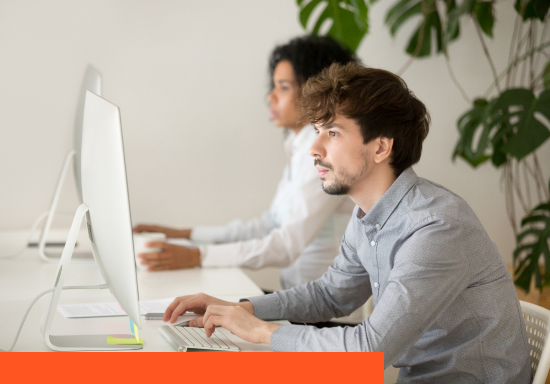 Python prototyping

Python migration services

Hybrid Python development

Python CMS solutions

Python enterprise software

Python testing and QA
Benefits of Hiring Python Developers from Integrio
Hire Python developers remotely to get professional support and achieve your business goals.
Impressive Experience
For 23 years, we have delivered cutting-edge solutions for startups, mid-sized companies, and enterprises operating in manufacturing, real estate, transportation, and other industries.
Assistance at any SDLC Stage
Integrio provides Python developers to help you with each stage of the development process — prototyping, MVP development, software modernization, testing, etc.
Advanced Technologies
Our talented specialists with PhDs in Math and Computer Science create AI/ML-based solutions for behavioral analysis, predictive analytics, personalized marketing campaigns, chatbot creation, and other purposes.
Various Cooperation Models
Depending on your project specifics, wishes, and budget, you can choose between time & material and monthly retainer pricing models. Contact us to learn more about each option.
Engagement Models to Hire Python Developers
Whatever your project needs, we will find an acceptable solution.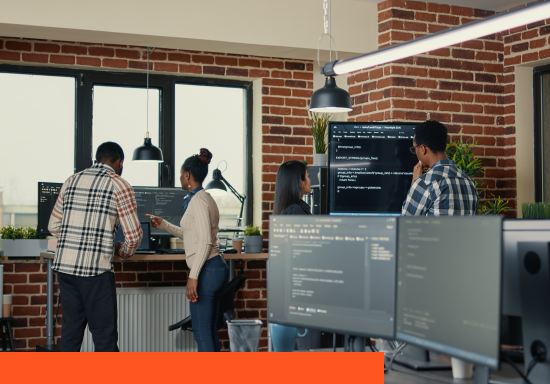 Fullfill all your software needs
Let us help you hire all the required specialists for developing software of various types and complexity.
Get a Quote
FAQ
A senior Python developer usually creates dynamic and scalable web applications, including solutions with IoT integration, AI/ML models, and other advanced technologies. It could be beneficial for technology and data-based companies and research institutions.
Finding candidates with the specific skills and experience required for your project can be challenging, as Python engineers may have different specializations and areas of expertise. Conversely, top-tier experts are often in high demand, which results in a limited pool of available talent and increased competition among companies.
While freelancers can offer flexibility and lower costs, hiring dedicated Python programmers from an IT company provides a more comprehensive and structured approach to your development needs. It ensures access to a specialized team, promotes collaboration, offers scalability, and provides ongoing support for your project.
To hire remote Python developers from Integrio, you should typically wait 2-3 weeks. However, this duration can be influenced by software complexity, the availability of suitable candidates, and the efficiency of the decision-making process. Contact us to find out the approximate timeline for your situation.
There are many methods to check the progress of hired Python developers. For example, you can maintain regular communication and conduct code reviews to track progress after establishing clear goals and milestones. Using task management tools and scheduling demo sessions are also essential.
To hire a Python developer, clearly define your project requirements, including the scope, technologies, and specific skill set. Evaluate their technical, problem-solving, and communicational skills. Review portfolios to check the expertise and ability to deliver quality results.