10 best enterprise automation software solutions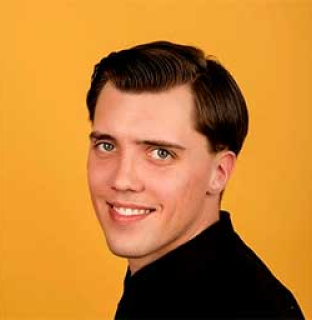 10 Best Software Solutions for Successful Enterprise Automation
Global market competition among enterprises becomes fiercer by the day while clients continue building up demands and expectations. How do companies keep the head above the water and stay stable, in demand, and on point in today's competitive market conditions? One word — automation.
Enterprise automation tools available today are real game-changers that help save costs, boost in-house performance, and make your employees' lives ultimately easier. Let's take a look at the 10 best enterprise automation tools to choose from right now.
---
Why Focus on Enterprise Automation?
What is enterprise automation? It's about using specialized tools to automate your enterprise workflow, which allows you to eliminate tons of cumbersome manual tasks that consume unnecessary time and financial expenses. By facilitating and smoothing out the way your employees handle tasks, significant operational improvements can be achieved due to the following benefits of enterprise automation.
Higher efficiency

Automation helps improve the way employees manage tasks by making their daily workflow a smooth process.

Better productivity

Automation of time-consuming and repetitive tasks helps your employees keep their heads clean and not lose attention due to menial distractions.

Reliable responsibility

Employees get rapid, all-around available communication capabilities, allowing them to continually keep in touch and more reliably handle serious responsibilities.

Reduced errors

Many human factor-caused errors are eliminated with thorough automation, like when someone forgets to save a file or log specific data.

Reduced manual processing

Processing big chunks of regularly updated data is a task best handled by an algorithm, rather than a regular employee who would lose productivity due to a huge stressload.

Continuous process improvement

Effective automation brings long-term results, as your enterprise performance gradually becomes more optimized, faster, and simpler to manage.

Better workload management

There are specialized tools that make task distribution structured and intuitive, keeping responsible employees updated and notified in real time.
Top 10 Enterprise Automation Software Solutions You Should Pick Right Now
These are the automation tools and solutions that have been preferred and praised by numerous users and enterprises throughout various industries. Particularly, these are some of the best enterprise automation software solutions with the highest TrustRadius rating.
Comindware Tracker
A popular business process management solution for workflow automation. It can help you manage multiple projects at the same time hassle-free and set up workflows. It comes in handy for top-management purposes (tasking and individual tracking) and helps keep in tune with the enterprise performance all around.
The solution is individually priced and has a trial version.
ConnectWise Manage
A trendy platform deemed by many as the best enterprise business process automation software for technology-focused companies. It is a cloud-based solution with integrations and features to centralize and automate workflows all across the enterprise. Customizable boards help to achieve the most personalized experience with its great all-in-one capabilities.
There are multiple user plans to choose from with different feature suites.
KissFlow
An accessible cloud-based digital workplace and workflow management solution can help you streamline invoicing procedures, keep account of sales, adjust custom email notifications, and even analyze orders and sales in-depth. A great tool to design new workflows overall.
Bonita BPM
An open-source business workflow and process management platform provides all the basic organization tools and more, with detailed process views, a horizontal perspective on business requirements, and vast database integration opportunities.
The community edition is absolutely free to use, while the extended enterprise edition is priced individually.
Azuqua (Okta Workflows)
A cloud-based, highly customizable integration platform with a heavy focus on no-code functionality makes things so much easier for users. Thus, you can easily customize Azuqua and use it to centralize all corporate data. It is now an Okta Workflow core integration.
Laserfiche
An extensive, feature-rich automation platform for large organizations that helps reliably structure and store corporate data. It serves as a sturdy document repository with data analysis capacities for businesses that generate lots of important, reusable information.
Zoho Creator
An accessible low-code application for creating custom enterprise automation apps. You can use it to easily tailor a custom CRM-like system to your needs. This is especially useful for solving various internal issues and tasks.
It is pretty affordable, too.
Agiloft Flexible Service Desk Suite
A whole suite of enterprise automation tools and services for tracking tasks and work hours, systematizing projects and reinforcing technical support initiatives. Many companies use it as a core for bigger in-house process management systems.
Bizagi Digital Business Platform
A powerhouse of an enterprise automation platform digitizing business processes all across the board, automating in-house administration, designing new processes, and visualizing work progress.
Oracle BPEL
A suite of services for end-to-end enterprise automation focused on BPEL. It can be used to interconnect databases and other integrations and manage everything from one place. Fast integrations with other Oracle products make it even more powerful.
These enterprise automation tools and platforms are well-proven in the field by numerous companies and corporate use cases, which is a straightforward indicator that every mentioned solution can be beneficially used to streamline workflows. And you can also draw inspiration from how the top-of-the-line solutions work and look.
---
A Custom Enterprise Automation Solution
Despite all the advantages of enterprise automation software, if you want your automation solution to be fully optimized for your particular enterprise specifics, you may want to consider building custom enterprise software from scratch. This will enable you to reach automation goals that you detect in your specific business workflow.
By implementing a custom solution, you avoid hidden and unnecessary costs. For instance, purchasing a ready-made product, you may get a bunch of "packaged" features that you don't really need in your line of work. With the custom approach, you only get what you truly need.
Another great thing about custom solutions is that they can be easily scaled in the future, growing along with your business. Specific elements and features can be added over time, expanding the basic capabilities based on the size of the corporate infrastructure.
---
Final Thoughts
These are some of the best enterprise automation software solutions you can already start using to make your business workflow balanced and free from unnecessary, costly errors.
Need help integrating automation tools or creating a custom solution? Contact seasoned specialists at Integrio and make the first step towards all-around business optimization right now. Check out our case studies to make sure Integrio is exactly what you're looking for.