How Much Does It Cost to Make an App Like Threads?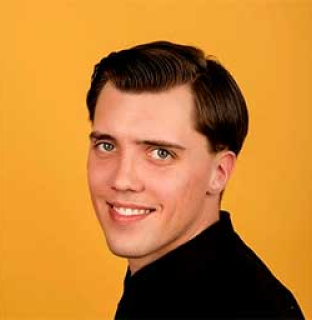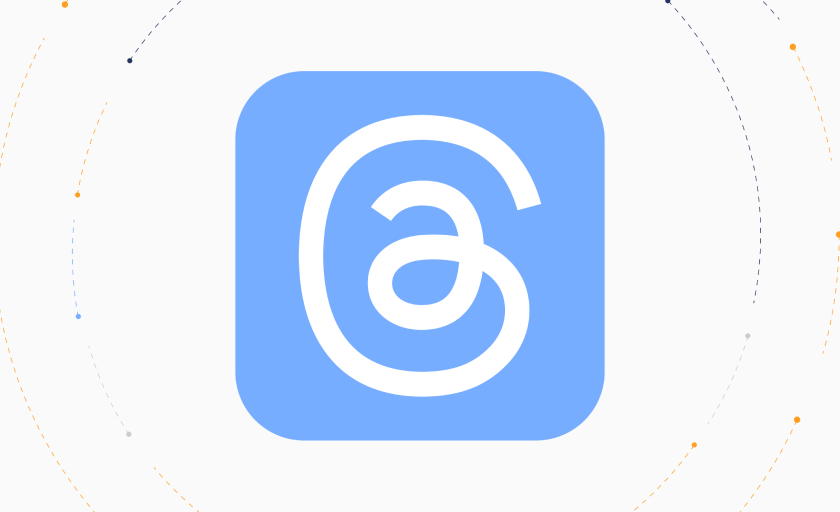 Threads has been making some noise since its launch. In the first five days, the number of registrations exceeded 100 million, beating the previous record of ChatGPT. At its core, the platform is not very different from Twitter, making it a major competitor in the long run.
Is it even worth copying the ideas of other social networks? Instagram's experience shows that yes. In 2016, the company launched Stories, borrowing the format from Snapchat. Recently, the platform added Reels, inspired by TikTok, adding algorithms and enriching the user experience. With this in mind, the appearance of Threads should not raise questions.
Do you also want to create a text-based application by implementing the best solutions of Threads and Twitter and adding some new features? You are on the right track.
Integrio is a web development provider with robust experience and expertise that wants to discuss the most crucial things about creating such an app. In this article, we will tell you what functionality needs to be included and how much it costs to make a mobile app like Threads. Stay tuned to learn what factors influence your budget and how you can make money after launching.
---
What Is Threads and Why Are Text-Based Apps So Attractive to Invest in?
On July 5, Meta launched Threads, a new "Twitter" integrated with Instagram. And already, in the first seven hours, 10 million users registered here. The format will surely appeal to those tired of long reads and miss small talk with friends because you can share your thoughts in streaming format here.
The only point is that you will no longer have a way back once you join a new social network. After all, you can deactivate your account, but only delete it with your Instagram account and all data.
This connection to Instagram is also a plus because users automatically redirect their connections and do not have to create a follower base from scratch.
Many probably thought: Why do we need a second Twitter? In recent years, after Elon Musk's purchase of the platform, the application has undergone many changes. More symbols were added, a paid checkmark appeared, and the news feed was divided into two streams — subscriptions and recommended. And now Musk has put a limit on reading tweets.
In contrast, Mark Zuckerberg conceived the idea of creating Threads — a friendly space for communication and discussion of what's on your mind. The application allows users to create texts up to 500 characters, attach links, and share photos and videos shorter than 5 minutes. Thus, people can express their thoughts and ideas to a large audience, as well as discuss exciting topics in threads.
---
Why is it profitable to invest in such applications?
Focusing on the text format and not including media files greatly reduces the development cost. It also expands the audience, as these applications are also available to users with slow Internet or simpler devices.
Another advantage is that text-based apps focus on useful content, which leads to more user engagement. If you choose long text formats, it can be news, guides, and training materials.
In terms of monetization, you can include ads, sponsored content, subscription models, and more. Other features can also be added over time, as the Threads developers did.
The text format also provides cool opportunities for using progressive technologies such as AI and NLP. This helps to deliver customized content, analyze the user's state, translate texts into other languages, etc.
---
Essential Features to Build a Mobile App Like Threads
If you already have a social network and want to repeat the success of Threads, pay attention to the following features and functions:
Seamless Integration

Threads launched as a standalone Meta app, but it's tightly integrated with Instagram. This makes it easy for Instagram users to get started with the new platform using their existing accounts. You can also sync all your contacts, keeping in touch with friends and followers in the Threads app.

Account Tracking

In Threads, users automatically follow all the accounts they already follow on Instagram as soon as they join the new platform. It is also essential to make it possible to search for and subscribe to other interesting accounts on the main page. This helps to connect with influential people but, at the same time, expand the circle of interests.

Messaging

Threads allows you to share texts and quotes up to 500 characters, photos, videos up to 5 minutes, and even links. Thus, users can express their thoughts in threads, reinforcing their positions with different content formats. This not only contributes to the serialization of conversations but also makes them more alive.

Familiar Interface

By building an application similar to Twitter, the developers made a very smart move. They created a similar interface, added "Like" and "Repost" options, and provided the ability to quote the thread. This allows users to easily navigate the new platform and quickly start testing its functionality and generating content.

Communities

Well, can a text-based app be possible without active communities? Enable users to gather in groups, connect with like-minded people, and have meaningful discussions. This kind of dialogue allows them to make loyal followers, exchange ideas, and show the world their interesting points of view and creativity.

Conversation Control

Another cool Threads feature is called "Turn Out the Noise." With its help, users configure who can mention them or reply to their threads, as well as all stop words. The platform also allows unsubscribes, blacklists, restrictions, profile complaints, etc. At the same time, people you have limited on Instagram will not be able to bother you in Threads either. This creates a safe space with a friendly atmosphere.

Compatibility with Interoperable Networks

The nearest plans for Threads include compatibility with ActivityPub, an open social media protocol that allows connecting to other systems. Users can easily interact on different platforms, getting a wider social experience. This will give the company a huge advantage, as most applications do not support this feature.

Cross-Platform Compatibility

An app needs to work on both iOS and Android. To make it real, you can hire developers to create a cross-platform solution instead of two native versions. This will significantly reduce both the speed of creation and the overall budget of the project.
---
How to Build a Text-Based App Like Threads?
When planning your application development, pay attention to the following steps.
Requirement Analysis

Start by clearly defining the app's purpose and core functionality. In addition to text threads, it can be multimedia exchange and story-like features. Also, clarify a portrait of the target audience, monetization methods, and other vital points.

Market Research

Explore the market to analyze the current situation, demand, and user preferences. Study the offers of Threads and Twitter, their strengths and weaknesses, to find gaps in the functionality and close them.

Design and User Interface

An attractive and user-friendly interface is essential to the app's success. You must create layouts and prototypes to visualize the overall look and navigation at this stage. Remember that users should be able to easily sign up, create and share content. The best thing to do is to make several layout variations and test them on the target audience.

Technical Architecture

Now is the time to define the technology stack and application infrastructure. It is important to take your choice of programming languages and frameworks seriously to ensure software scalability and performance. You must also determine if you are building an app for iOS, Android, or both.

Frontend Development

Build the client side of the application, bringing UI/UX design to life. Threads and content in them should be displayed properly, don't forget about emoji. Take care of real-time updates so that new posts appear without refreshing the page. It is also important to ensure the application is responsive and works correctly on different devices and screens.

Backend Development

The server infrastructure includes servers, databases, APIs, etc. At the backend stage, you set up data storage, user authentication, and other operations. You can use cloud solutions or create your server. The main thing is to guarantee data confidentiality by connecting two-factor authentication and encryption protocols.

Testing and Quality Assurance

Thorough testing of the application before release will help to avoid reputational losses and make the launch more successful. Let the QA specialist identify all the bugs, glitches, or usage issues. Test the app's performance across devices, operating systems, and screen sizes. And, of course, fix the bugs found.

Deployment and Maintenance

After all the improvements, publish the application in the stores, following all the recommendations of Google and Apple. Also, do not forget about optimization methods and a marketing campaign to attract a large audience. Regularly monitor its performance and user reviews to gather ideas for future updates.
---
Exploring the Threads App Development Cost
The cost of developing an application depends on many factors. The project budget is affected by the platform, the complexity of the solution, the location and size of the team, design features, etc. In general, the price can range from $40,000 to $300,000:

You must understand that this is a very average calculation that does not consider the specifics of your platform and the rate of a development team from a particular region. If you would like a specific amount, please contact Integrio's team.
---
Factors Affecting the Cost of Building a Text-Based App Like Threads
Let's take a look at what drives the cost of developing an application like Threads:
UI/UX Design

Good UI/UX is essential to ensuring user engagement and retention. And to serve its purpose, it must be thoroughly tested and tuned to meet specific requirements. The quantity and quality of testing procedures, as well as the complexity of the design, affect the cost of an application as it requires more time and skills.

App Platform

Developing a native app for iOS and Android is not cheap, so experts advise choosing a cross-platform solution. However, some developers recommend starting with a single platform and moving to a cross-platform option as the app gains popularity.

Team Size

The more complex the application and the shorter the development time, the larger your team will need. And the budget, respectively. It is also important to understand what model you want to build your team on — using freelancers, in-house staff, a dedicated team, or an outsourced project. Remember that cheap freelancing options are often riskier.

Data Encryption

A text-based app like Threads stores user data. And your task is to protect it from unauthorized access and employment by third parties. The introduction of reliable data encryption mechanisms is necessary, leading to increased development costs.

Authentification and Authorization

Two-factor or even biometric (voice, fingerprint, or face id) authentication is another reliable way to safeguard user data. This requires additional skill and time to create, affecting the overall project budget.

Location of App Development Agency

The location of the development agency greatly influences the price of the application but says nothing about its quality. It all depends on the cost of living and the demand for specialist qualifications. Therefore, the budget for cooperation with a team from Asia or Eastern Europe will be much lower than in Western Europe or the US.

We used data from Glassdoor and reduced the local value to the annual rate in US dollars:

Maintenance

Always consider the budget for maintaining your application, as its success in the long term depends on it. This includes diagnosing bugs, optimizing performance, and creating new features. As a rule, it takes 10-20% per year from the cost of the platform.

Tech Stack

By choosing a technology stack, you influence the duration of development and its cost. Many frameworks and libraries are open source, so you only pay for the experts' time. But using the latest technology may require a license or subscription (as well as hiring more experienced developers). That's why it's important to find a good team that can offer the best stack for your needs and resources.

Features

The number and complexity of features in your text-based Threads can inflate your development budget. It is important to find a balance where you provide the most important functionality and stand out from the competition but do not overload the application. Still, for startups, it's better to start with MVP and then work out user feedback by adding new options.
---
Tech Stack to Develop Apps like Threads
The right choice of technical stack helps you optimize the development time and budget, as well as guarantee the necessary functionality. To build an application like Threads, you can consider the following technologies:
Cloud computing: Microsoft Azure, AWS

Frontend: React and Flutter (cross-platform solution), Objective-C and Swift (iOS), Java and Kotlin (Android)

Backend: Node.js, Express.js, Django

Programming language: PHP, Ruby, Python

Database: MongoDB, MySQL, PostgreSQL

DevOps: Docker, Kubernetes

Cloud computing: Microsoft Azure, AWS

Messaging: Apache Kafka

Authentification: OAuth

Real-time updates: WebSocket
---
How To Monetize a Social Media App Like Threads?
Meta has not yet launched Threads monetization because first, they want to get the audience's loyalty. But in general, how can you make money on such an application? Let's look at the main ways:
Advertising

There is nothing wrong with integrating targeted ads into your app interface. Earn money through paid brand partnerships to help them reach their audience. You can use banner ads, sponsored content, or native ads to generate revenue based on impressions or clicks.

In-App Purchases

What about paid premium content, themes, filters or stickers in the app? If you don't want to create your products and services, you can integrate the e-commerce feature with other brands. This is exactly what Meta brands Instagram and Facebook did.

Premium Model

Do you want to monetize additional functionality? So do it and give users access to premium upgrades or advanced features for a monthly subscription. This is a great way to maintain a regular stream of income. It would also be great to offer a paid app version without ads if you plan to integrate that.

Sponsored Content and Influencer Collaborations

Almost any platform provides space for sponsored posts from brands and influencers. Decide which niches you are more interested in and would never work with. Partner with those who lean against your audience and keep the integration transparent so you don't lose user trust.
---
Create Your Own Threads with Integrio
Building platforms like Threads can give your business great monetization opportunities, from ads and in-app purchases to premium content. However, first, you will need to invest yourself — from $40,000 to $300,000, depending on the complexity of the application and the location of the team.
Integrio can become your app or SaaS development partner, who will select the right stack and optimal feature set to fit your budget. Contact our team to enter the market and achieve your business goals.
---
FAQ
The cost of developing an application depends on many factors — the team's size and location, the solution's complexity, design features, the technology stack, and more. On average, expect to spend about $40,000 to $300,000 on the development, not including maintenance and marketing.
The development time for a platform like Threads depends on its complexity and team size. It will take about 3-6 months to create a basic text-based application, 7-9 months for average functionality, and more than nine months for an advanced system.
Application development is associated not only with the initial investment but also with ongoing costs. Get ready to pay for server hosting, maintenance, app store fees, customer support, and other additional expenses connected with marketing.