How to Find a Technology Partner for Your Startup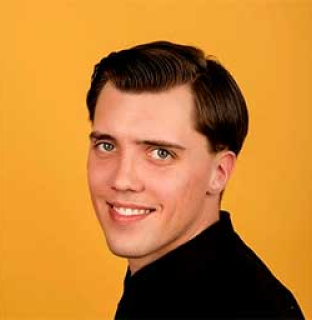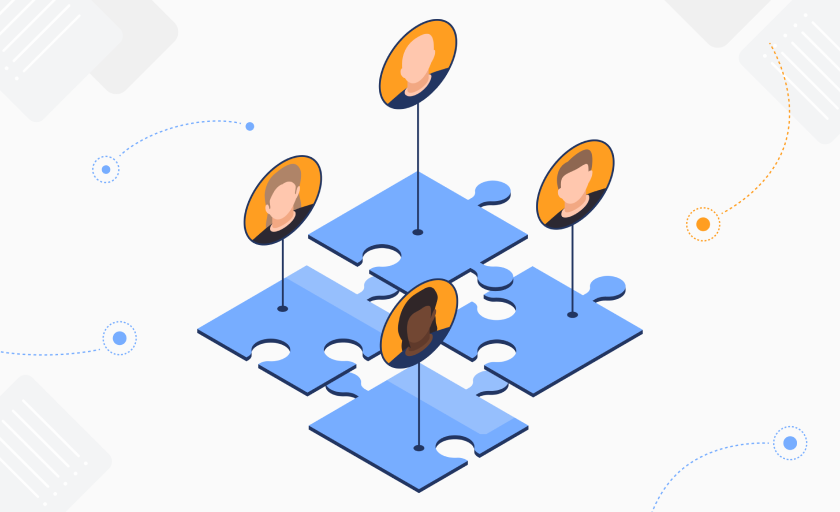 You don't have to rely on yourself to achieve your goals in business. When implementing new technologies or improving existing ones, you can turn to a technology partner for help. Attract qualified experts to speed up product release, sustainably withstand challenges, and look at your business from a new angle. But how to find such a vendor?
Integrio has been helping companies create innovative software for their specific needs for more than 23 years. And we know what you should look for to attract a skilled, open, and organized technology partner. This article discusses essential criteria for choosing dedicated developers and additional steps to help you make the right decision.
---
What is a Technology Partner?
A technology partner is an entity or organization that provides technical expertise, support, and solutions to a company. Such a partnership involves pooling experience and resources to create or improve technological products. However, it requires clear communication and structure, alignment of goals, and effective collaboration.
---
Why Do You Need a Tech Partner?
Now it's time to discuss what a technical partner can do for you:
Technology partners provide information, best practices, and guidance in areas where you lack expertise.

With professional expertise and additional resources, companies accelerate developing and implementing new products, services, or solutions.

You reduce the potential negative impact of challenges, uncertainty, and failure as you have a reliable partner to overcome obstacles together.

Companies respond more quickly to changes in the market, technological landscape, and customer requirements.

Partnerships allow you to effectively allocate research, development, and infrastructure costs, resulting in savings.

You can focus on core competencies, reducing the need for diversification.
---
Things to Consider When Choosing the Right Technical Partner
The effectiveness of future cooperation directly depends on choosing the right IT business partner. What to pay attention to? Read on to find out.
The team's composition must be optimal for the full cycle of project development. Pay attention to the following members:
Business and technology consultants analyze business needs, research the market, offer promising solutions, and determine the necessary technology stack.

Specialists for web and mobile development (native and cross-platform).

UI/UX designers create convenient and effective software interfaces.

Experts in data analytics and data science build algorithms that help make data-driven decisions and predict events.

QA testers identify bugs, as well as functional and compatibility issues.

DevOps specialists help companies optimize processes and ensure a faster and more cost-efficient product launch.
The outsourcing partner's certificates help you ensure their expertise. You can consider the following:
Industry certifications, such as HIPAA for healthcare;

Security and compliance certificates such as ISO 27001 or SOC 2 (Service Organization Control 2);

Data privacy certificates as GDPR (General Data Protection Regulation);

Cloud platform certificates like AWS, Microsoft Azure, or Google Cloud;

Certificates in relevant programming languages, frameworks, and DevOps practices;

Agile and Scrum certifications for flexible and efficient project management.
Paying attention to experience in your industry is essential, as it guarantees knowledge of the market, regulatory norms, and other critical aspects. You should also ensure that the partner company has experience successfully applying the technologies necessary to create or improve your product.
Always check the portfolio and references for the product types, their results, and experience of overcoming difficulties.
Check if experts deliver products on time and follow flexible development methodologies to respond quickly to changing requirements. Does the tech partner have experience with accelerated high-quality projects? This can become your competitive advantage.
Also, pay attention to how quickly the partner responds to your requests and how often they inform you about the project's progress, potential delays, and any obstacles.
Advice and consultation will help you strengthen industry expertise, define a clear strategic vision, and align technology initiatives with the overall business strategy.
Experienced consultants analyze complex problems, identify root causes, and offer practical solutions, as well as proactively assess potential risks and mitigate them. Information about innovative technologies and practices can give you a competitive advantage, and personalized solutions will meet your unique needs.
Maintaining high-quality standards requires a clear strategy, test environment, scenarios, and systematic methodology. Consider testing, validation, process improvement, and adherence to established guidelines. Ask the potential partner about quality control methods and metrics that measure it.
Look out for partners offering technical service and support, assisting with problems. Rapid response and efficient troubleshooting can significantly reduce downtime in the event of technical issues. The partner will keep your solutions up-to-date with the latest patches, security updates, and feature enhancements to guarantee security and relevance.
---
Insider Tips for Choosing an Advanced Technology Partner
What else to consider when looking for a technology partner? We have compiled a checklist that will help you make the right decision.
Business Specifics Understanding

Your perfect technology partner should know the specifics of your industry and have experience building relevant solutions. Pay attention to whether they address the current state of technology in your field, the latest trends, product types, etc.

This is especially important if you work in a highly regulated industry such as finance or healthcare, as the product must meet the relevant regulations and standards. Check the company's website, portfolio, and landing pages to learn about the experience.

Priority and Values Match

When looking for a long-term partner, consider his business priorities and values. The history of the company, its policies, and reviews of past clients on Clutch and Good Firms will help to form the right image. It's great if the company has many long-lasting clients and the developed products are still on the market.

Communication Level

Observe the quality and promptness of communication during initial interactions and determine the acceptable channels (email, calls, project management tools).

Discuss a clear communication plan with the partner throughout the project, including their availability and response time in emergencies. Ask how often they plan to provide project updates and what information they will include.

Transparency

Transparency helps set clear expectations regarding project goals, scope, responsibilities, and deliverables for both parties. It includes accurate pre-design, development, and post-development documentation.

A partner should involve you in decision-making processes, communicate potential risks and problems early, and demonstrate openness to feedback and suggestions for improvement. You should monitor project progress and assess whether milestones and deliverables are being completed as planned.

Project Management Tools

Project management tools offer all stakeholders a centralized platform to access project details. This way, everyone will be on the same page regarding progress and updates. Team members can track tasks and share information, documents, and updates in real time.

Popular options include Trello, Zoho, Jira, and more. They allow partners to effectively redistribute resources, monitor progress and deadlines, comment on tasks, and leave feedback.

Detailed Estimation

Before development begins, you must reach a consensus on project scope, timelines, and costs. Detailed project estimates allow for accurate expectations and effective budget planning.

The estimate should include a breakdown of tasks, milestones, resources, and related costs, described in plain language. Discuss how the partner incorporates contingencies and potential risks into the assessment. It's great when the company pushes back against your capabilities and offers compromise options to help you achieve your goals.
---
Consider Integrio as Your Technology Partner
A technical partner can improve product development by enriching your team with skilled and motivated experts. However, to choose the right vendor, it is vital to carefully study its expertise, experience, work principles and methodologies, and level of openness.
Integrio is a reliable software development vendor with a proven track record of completed projects since 2000. We create advanced solutions for aviation, manufacturing, real estate, telecommunications, transportation, digital marketing, health & fitness, and other industries. Our services range from custom mobile and web development to legacy system modernization, including implementing artificial intelligence and machine learning.
Do you want to create or improve a safe, high-quality product? Contact our experienced team.
---
FAQ
To find the right development partner, clearly outline your project's requirements, goals, and technology needs. Determine the budget and timeline. Do your own research using searching on the internet, referrals from friends, professional conferences, LinkedIn, and Upwork platforms. Study the offers of potential partners and choose the one that best suits your goals and capabilities.
When looking for such a partner, avoid haste. It would be a mistake to focus only on technical skills, as process organization, transparency, and communication are equally important. Avoid companies that give unclear answers and cannot outline the project budget and timeline.
When choosing a tech partner, pay attention to relevant technical expertise and experience in your field, transparent documentation, flexible and well-managed development cycle, clear estimates, maintenance and support services, etc.
The choice between outsourcing and an in-house development team depends on the specifics of your project. But you should know that outsourcing allows you to bring in skilled experts worldwide, save money, go to market faster, and drive innovation and creativity.