Grants in Canada: how to get funding for tech startup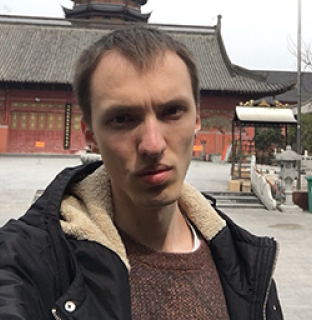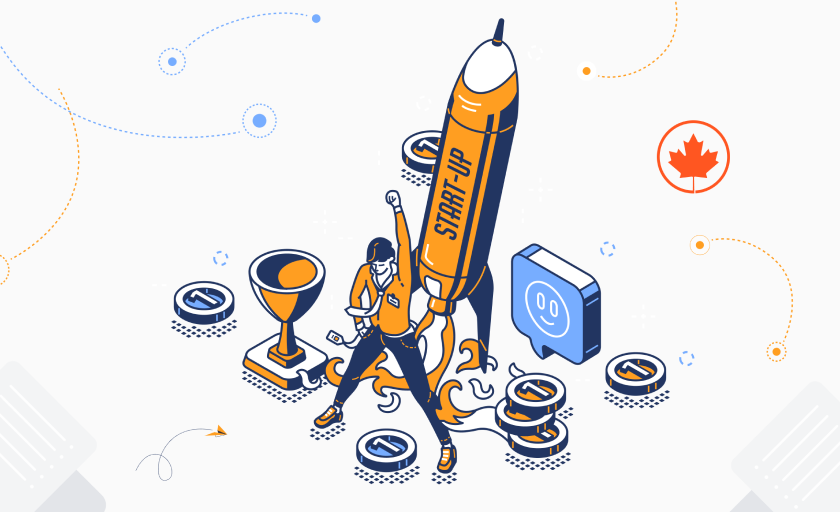 Starting a new business and securing additional funding is challenging. However, startup fundraising in Canada has become more accessible with a growing number of government grants and a thriving venture capital ecosystem. According to StartupBlink's Global Startup Ecosystem Index for 2023, Canada ranked fourth, with 39 cities in the top 1000.
The Canadian government typically supports small and mid-sized businesses, recognizing their value. Sometimes, it is difficult for early-stage startups to demonstrate their positive impact on the economy and job creation. Nevertheless, there are still funding opportunities available for startups in Canada.
Operating in Vancouver as a software development company, Integrio understands the local startup landscape and funding opportunities for young businesses. In this article, we will discuss what is required to receive a technical grant and which major Canadian organizations can provide funding.
---
Why Startup Grants in Canada Are the Best Option
When it comes to securing financing for your startup, there are three primary options:
Bootstrapping is financing your tech startup using personal savings and, if necessary, loans. You have complete control over your business, as you are not giving away equity or ownership to external investors. However, it comes with the responsibility of repaying any loans you take out.

Seeking investment from angel investors or venture capital (VC) firms is another financing option. Angel investors are typically individuals who provide capital in exchange for equity in your startup. VC firms, on the other hand, invest in startups in exchange for equity and play a more active role in the business. That means significant funding without requiring repayment, giving up a portion of ownership and control.

Applying for a tech startup grant can secure non-repayable funding for your business. Grants are often offered by government agencies, non-profit organizations, and private foundations. They support startups and businesses with specific goals, such as job creation, innovation, or economic development. You shouldn't give up equity or repay the funds. Additionally, many grant programs also offer training and networking opportunities.
As you see, getting approved for a small business startup grant gives you all the benefits of bootstrapping and dealing with angel investors or venture capital firms.
Canada is interested in helping businesses grow and compete globally. The country offers various types of financial help, like government grants and support programs. This money can be used for things like research, making new products, hiring employees, and expanding into new markets.
No matter how big or what kind of business you have, there's money out there. The trick is knowing where to find it.
---
Startup Grants in Canada: Essential Documents to Provide
When applying for tech business grants in Canada, it's crucial to understand that the government wants to guarantee that your startup is a viable and promising venture. Therefore, when applying for startup grants and ensuring your eligibility, you need to provide substantial information:
Business plan. This document outlines your business objectives, marketing strategies, and market opportunities. It gives a clear picture of your startup's goals and how you plan to achieve them.

Certifications and licenses. Some grants may ask for proof of specific certifications, licenses, or memberships related to your industry. If you don't already possess these, you must allocate time to obtain them.

Financial information. Financial data is essential, especially if you're applying for grants that involve "matched" funding. In this case, the grant provider contributes some of the money, and you must contribute the rest.

Ongoing reporting. Often, your responsibility doesn't end once you receive the grant. Some organizations may ask you to provide regular progress reports to track how you're using the funding.
Carefully read and understand the terms and conditions before you start the application process. Each grant program may have unique criteria, requirements, and expectations, so it's crucial to align your application with the specific grant you're pursuing.
---
10 Funding Sources for Startup Fundraising in Canada
Canada offers a wealth of funding avenues to support your startup's growth. Let's explore the most promising sources.
---
Conclusion
Canada's startup funding landscape offers diverse opportunities for entrepreneurs with innovative ideas and a drive to succeed. Loans, angel investors, venture capital firms, and, finally, startup grants in Canada will give you the required resources and support. The last option is the highest priority, as it allows you to get financing without the need to return money and maintain equity or ownership.
However, proving that your tech startup is worth it is crucial. So, if you are looking for a technology partner to help with research or prototyping, Integrio's dedicated team is at your service. We often cooperate with startups, providing a full cycle of outsourcing support — from testing an idea to scaling an MVP into a finished product. Contact us to learn more.