Custom Manufacturing Inventory Software: Features and Costs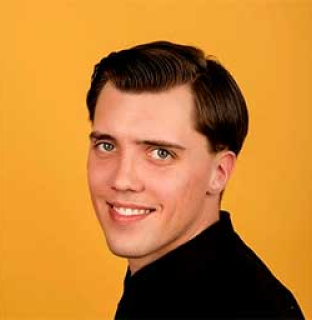 A modern factory cannot function smoothly without manufacturing inventory management software — learn more about its importance and cost factors.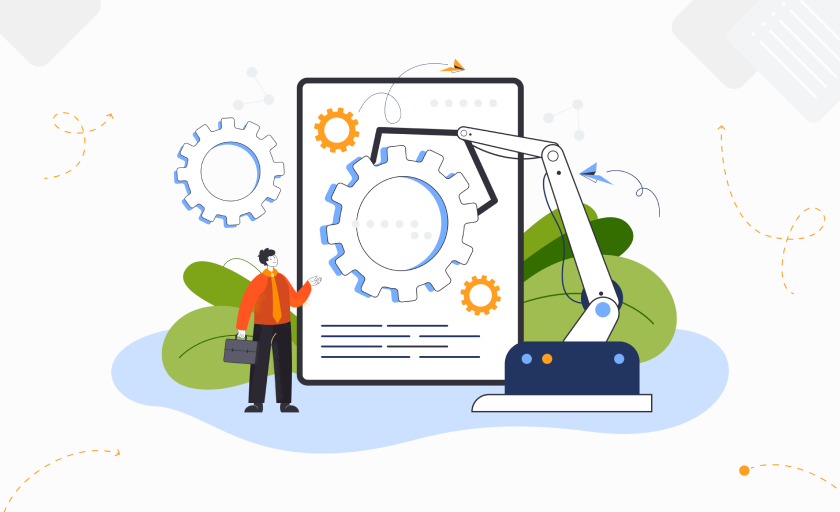 Custom Manufacturing Inventory Software: Features and Costs
Today, every up-to-date manufacturing facility relies heavily on various sorts of management software — it helps automate processes, accelerate workflows, save costs, and, ultimately, boost profits without much effort. The ultimate importance of inventory management technology for manufacturers cannot be overestimated. It helps smooth out crucial work processes far and wide. In this article, we dive deep into the key features of manufacturing inventory management software and contemplate one of Integrio's case studies to see how a business can benefit from this type of technology.
---
What is a Manufacturing Inventory Software?
Modern manufacturing inventory software is more than just about tracking and controlling the inventory, although it is its initial and ultimate purpose. Going more in-depth, one simply cannot overlook the opportunities for forecasting individual item demand, the composition of product availability reports, smart stock reordering, and many invaluable analytical inputs that the respective inventory management system features provide.
Modern software powers allow manufacturing facilities to keep up with demand much more efficiently via a dedicated system that accurately tracks the required inventory and reorders it autonomously when the out-of-stock potential arises. Such systems are usually focused on keeping track of raw materials and finished goods (juxtaposing calculations of both in order to keep the stock balanced).
In the long run, a properly integrated, well-optimized manufacturing inventory management system grants improved traceability of supply and production lines, reducing out-of-stock risks and boosting sales turnover through automation.
---
Key Features of Manufacturing Inventory Software
To further clarify the purpose and importance of inventory management in manufacturing and outline more specific usabilities, let's take a look at the major features every such software piece must offer in order to deliver practical efficiency.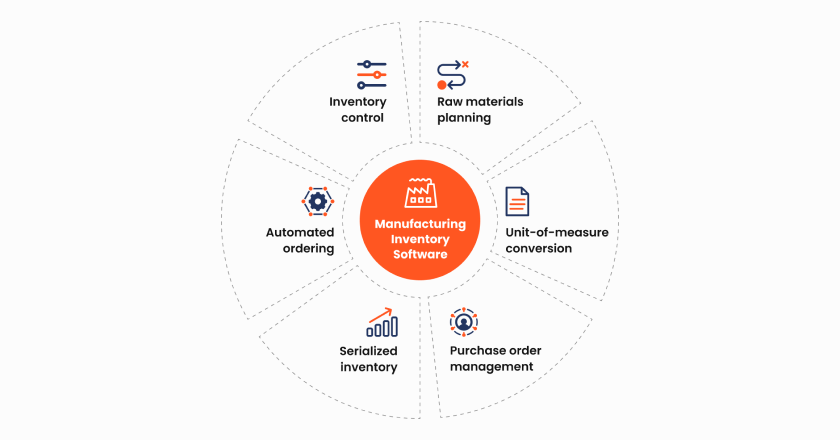 Raw materials planning
You can easily plan out raw materials billing, set ROI for individual materials via individualized billing, and set tracking of direct/indirect raw materials by production or purchasing sprints.
Unit-of-measure conversion
One of the essential features of an inventory management system, conversion of supplied resource quantities to higher/lower measure units, allows for more convenient planning of material requirements, bulk stock management, material invoicing billing, and lean manufacturing organization.
Purchase order management
This feature allows for thorough management of suppliers and purchase order sprints, as well as for lead time tracking. In the long run, these are crucial capabilities to have in hand if you want to smooth out the regular purchasing experience and avoid out-of-stock issues.
Serialized inventory
This makes identifying and monitoring product life cycles much easier through an individual approach to items (as opposed to bothering with SKUs) while also helping to efficiently trace warranties and detect defective items.
Automated ordering
Ordering automation helps smooth out the ordering routine to eliminate inaccuracies and related issues by setting stock limits and providing autonomous order placement upon fixed inventory exhaustion.
Inventory control
This should help you boost your supply chain management efforts and better manage all the materials and items you have in stock through convenient categorization, real-time reporting, data auditing, serial number or SKU tracking, filtering, searching, and viewing items via a single tool.
Inventory analysis
This is where intelligent reordering comes into play, enabling projecting demand for specific items to help you keep the top profitable items in stock and remove the least demanded items to avoid overstocking.
Inventory barcoding
This is yet another dose of automation for thorough product identification without barcoding errors and composition and management of the digital inventory (which makes things faster and eliminates many essential issues).
Inventory alerts
Inventory alerts will come in more than handy for defining essential aspects that can be optimized and better managed, like delays in supply chain delivery, waste indications, financial indications, and various other notifications.
Streamlined expense tracking
You can efficiently use this feature to track expenses by categories (product expenses, service expenses, etc.) and gather valuable reports and statistics for further analysis. This effort ultimately results in a much better hang on all the related finances and more efficient cost-defining decisions.
Reorder automation
On top of ordering automation, the addition of reordering automation capabilities will ultimately save you from issues related to running out of stock. Thus, you can set specific stock limits that will automatically set off items reordering once it gets low in stock.
Progress tracking
Real-time progress tracking is invaluable to fully grasp all the underlying processes taking place in one's manufacture. This is a handy feature for managing customer expectations and streamlining general manufacturing performance.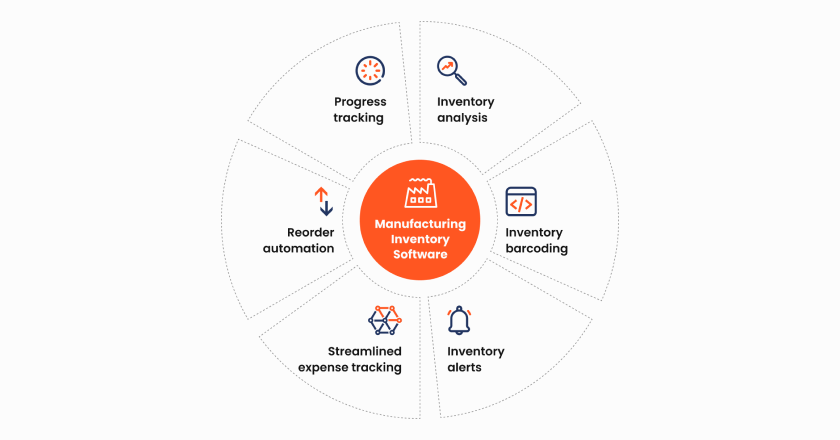 ---
Integrio's Case Study:
Cam Tran
At Integrio, we are currently gaining great experience implementing custom manufacturing inventory management software for an oil-filled distribution transformers manufacturing company based in Canada called Cam Tran. Jive is a platform built based on particular needs, requirements, and underlying specifics of the company that has grown into a practically full-blown ERP system throughout development.
The client company is an ISO-9001-certified provider of manufacturing, repair, and renewal services for all existing types of oil-filled distribution transformers manufacturing. It is the industry's leading company and largest full-line distributor of transformers in the country, with four service warehouse locations making up a total of 250,000 sq km of manufacturing space. So this added up to the level of responsibility in terms of the project right away.
Challenge
The company was initially looking for a software development partner savvy enough to help develop a custom work instruction management system. We managed to win a tender for work with Cam Tram and kicked off the Jive project — a custom dedicated platform that enables the company specialists to conveniently create, store, organize, search, view, edit, and control standardized work instructions.
This started as a pilot project with extensive further prospects for developing into a much larger system that should help optimize business processes throughout the future. As a result, we successfully passed the pilot stage and took up automating and innovating other essential aspects and operations of Cam Tram's production cycle.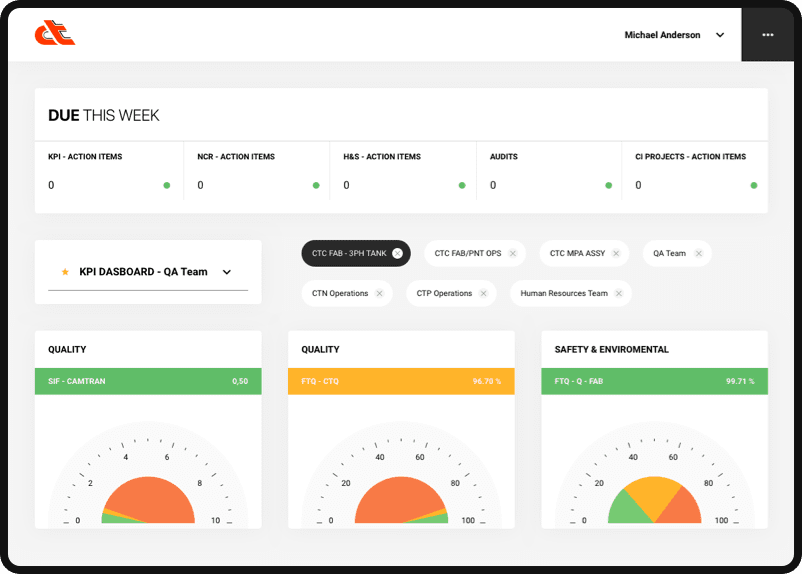 Results
From a simple, standardized work instructions management application, Jive received several essential features of manufacturing inventory management software and turned into a full-on ERP platform of the same purpose. Particular inventory management software features that the final solution can boast include:
A simple-to-use production & inventory management toolkit that allows managers to retain better control over the manufacturing process;

Instant access to all projects progress indicators, KPI's, and critical customer information in real time to improve awareness;

Project management capabilities through specifications, drawings, time limits, completion checklists, and issue management features;

Document storage and management;

Production volume forecasting and financial results forecasting;

Internal audits;

Quality control;

Winding schedule optimization.
All in all, we believe we have managed to meet and somewhat exceed the client's expectations, building a sturdy, business-boosting solution that proved the company's tender to go into the right hands.
---
Cost of Custom Manufacturing Inventory Software
The ultimate custom inventory management software development cost in terms of creating and managing a new system depends on several individual factors. The common price ratio is challenging to calculate as instances differ dramatically. You can contact our specialists for personal estimation of your project.
For now, we can list the major factors that affect the final price of such a solution so that you could visualize the project budget at least approximately. These include:
The number of orders you are looking to manage and process within a certain billing period;
The number of SKUs you will have to manage;
The need to connect extra hardware to the overall inventory management system;
The expenses related to the license per user;
The expenses related to further upgrading and maintenance efforts;
The costs of employee preparation and training, including extra educational efforts.
A thorough analysis of this checklist should give you a pretty clear idea of how much money it will take to implement your own solution.
---
Final Thoughts
A factory equipped with a custom-tailored manufacturing inventory software solution is easier to manage, faster to perform, simpler to improve, and more profitable. In our day and age, it is only obvious that modern technologies can be used to benefit complex manufacturing workflows.Integrio provides top-of-the-line quality custom manufacturing inventory software creation services. Contact us to discuss your project in more detail and calculate the approximate manufacturing inventory management software cost.