Artificial intelligence (AI) in Real Estate: 5 Use Cases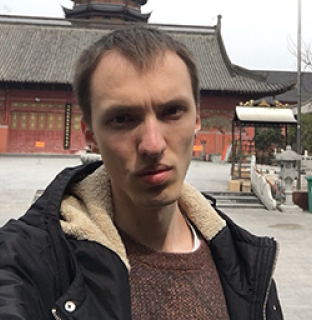 What is Artificial Intelligence?
Artificial Intelligence (AI) is an interdisciplinary field of computer science associated with smart technology capable of undergoing tasks with little to no human input.
"As AI simulates or mimics human intelligence, it's called Artificial Intelligence."
The most notable contributions of AI lie in the fields of Machine Learning, and Deep Learning. Machine Learning carries out extensive data analysis on the behalf of humans.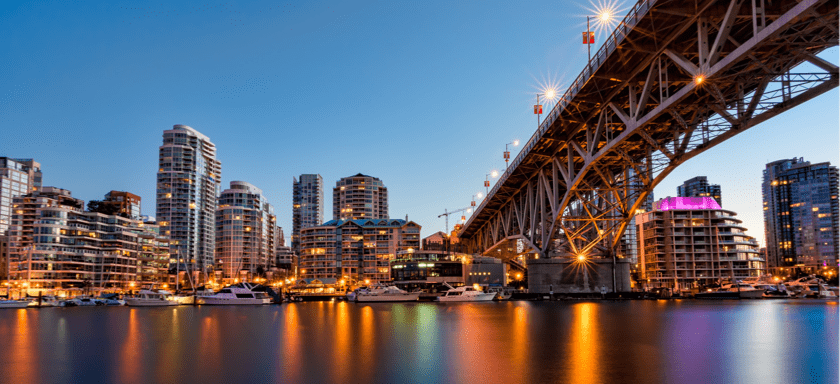 But how exactly does it work?
Well, Machine Learning works by observing data sets and finding patterns to achieve reliable decisions, without being specifically programmed to do so. The ability of systems to learn automatically from the provided data, and using it for future decision-making is indeed a great technological advancement in the field of AI.
Deep Learning, on the other hand, is a subfield of Machine Learning, focused on replicating the human brain to perform certain tasks. For instance, virtual assistants, driverless automobiles, personalized feeds on social media platforms, and facial recognition are all a product of Deep Learning algorithms.
Both Machine Learning and Deep Learning are extensively leveraged into the real estate industry to perform a wide range of technical tasks. For instance, Deep Learning is actively used in real estate mobile apps to assist brokers, tenants, and property owners. It assists the potential property buyers in getting a more personalized feed, thus increasing the chance of sales.
While the use cases of Machine Learning in the real estate industry may seem minor when compared with other technological innovations already seen in this industry, Machine Learning assists real estate agents in predicting property market values and making sound decisions without human intervention.
Challenges of artificial intelligence in the real estate industry
The use of artificial intelligence for real estate comes with great challenges, but thankfully, not unachievable ones. Firstly, AI in any sector works well when it learns independently. To enable automated AI functions, an AI specialist is required for developing solutions with an automated learning capability. Fortunately, an experienced team of specialists can tackle this issue!
Secondly, AI tools need to be handled in compliance with the law while making data security a top priority. One of the biggest challenges involving AI and real estate lies in data protection from potential hackers. Handling the personal information of thousands of real estate clients is a big responsibility. However, many AI specialists are devising innovative pathways towards data security against cyber-crime.
Lastly, data scarcity is another great challenge when using AI in the real estate industry. The quality of AI algorithms highly depends on the data they receive and leverage to provide sufficient output. Having both high quality and vast quantities of data leads to better decisions from your AI software. The main problem arises when the available data sets are not diverse enough. For instance, the data regarding private and commercial properties, building profiles, the sales history, information about rents, tenants, and lease agreements. However, advanced data mining practices can assist in overcoming the challenge of data scarcity in the real estate industry.
How AI is used in the Real Estate Industry
1. Enhanced Real Estate Marketing
Nothing is more frustrating for a real estate agent than irrelevant online visitors who just come by, browse properties, and subsequently leave, never to return. It's smart not to consider such customers as your potential leads as it's quite usual for people to visit real estate sites as a recreational activity. Artificial intelligence saves your time by sifting through all visitors to determine actual buyers. Natural Language Processing Technology (NLPT) comes out on top for the real estate industry by allowing you to reach the best potential clients.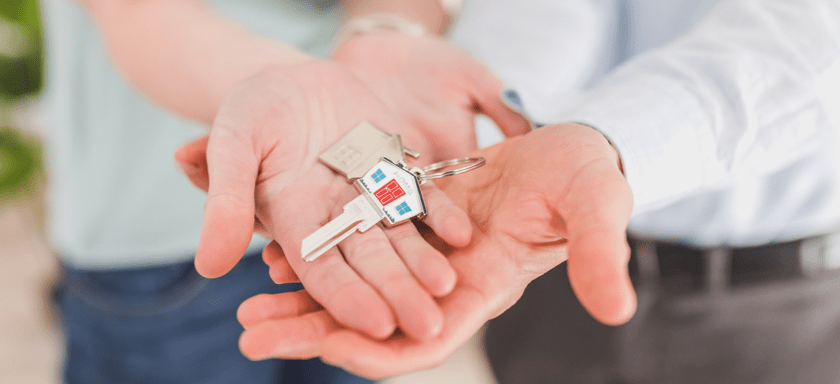 Another great way of finding the ideal property renters and buyers is simply via chatbots. A chatbot acts like a virtual assistant to help clients find their desired property. They not only qualify the potential leads by asking the client's preferences but also analyze the relevant information to get to know them better.
These AI-powered bots collect the client's personal data and contact details for future marketing campaigns. Ultimately, Artificial Intelligence has cut down the costs of manual marketing, previously achieved through human interaction.
2. Prediction of Market-competitive Property value
Predicting the value of a property is notoriously difficult. Ask a real estate agent, and you will find out first hand the difficulty involved with this task. From manually determining the market values of all community properties to the sales comparison approach, the entire process can take up a lot of your precious time. To save you from the chaos of predicting a property's market value, Artificial Intelligence algorithms have come to the rescue!
AI software utilizes current property data to evaluate the future value of the real estate within the blink of an eye. This prediction results from the evaluation of hundreds of factors that could potentially affect the property value. Examples of these factors include the area's crime rates, transportation system, school reputation, pollution levels, and recreational facilities.
Veros, a leading real estate valuation company, is a pioneer in this space having developed their AI-powered solution, VeroPRECISION for advanced property valuation.
"VeroPRECISION gives AMCs and other valuation providers that support home equity lending applications a way to optimize and improve their property valuation analysis processes," said Veros VP of Sales Robert Walker, CMB CMT.
3. Advanced Real Estate Analysis
A major use case of AI in real estate is the accurate analysis of properties while incorporating many factors. Today, we have Al-powered software capable of providing the following property information in a matter of seconds:
Area's crime records
Natural disaster probability of an area
Transportation and parking facilities
Local school's stats and reviews
Entertainment, recreation, and dining options
However, you'd also be surprised to know that AI-powered software can tell you such particulars as the amount of sunlight reaching a particular property. Alongside this, the data on an area's noise levels are also measurable through apps like Localize.city. Other popular AI uses in real estate are featured in Realtor.com, and StreetEasy, AI solutions to carry out advanced property analysis.
4. Personalized Customer Experience
There's a reason behind naming artificial intelligence as it is; It's intelligent enough to cater to your preferences for artificial intelligence in real estate management. Although the property search engines filter the properties based on your inputted parameters, they're never quite effective enough. AI gives an edge over the traditional home searching process by giving a more personalized customer experience. One of the top real estate brokerages, Redfin has leveraged AI in their business to boost ROI.
"When Redfin recommends a home, customers are four times as likely to click on that house as they are on a home that fits the criteria of their own saved search" CEO Redfin.
You might be wondering how AI integration in real estate is providing such tailored results to the customers? AI-powered solutions keep a track of the customer's real-time online searches, previous purchases, property views, color preferences, and other filtered searches giving a huge advantage to those companies that use AI in the real estate business.
5. AI-powered powered property management
Al-derived property management systems are quite recent innovations in the commercial use of artificial intelligence in real estate. Functions like automated HVAC operations and energy savings have garnered the attention of property owners, investors, brokers, and even tenants. Currently, the emerging AI solutions in the real estate industry are Verdigris, BuildingIQ, and Pointgrab. The automation of property management in its entirety comes with stark challenges, with cybersecurity proving to be the most difficult.
There's a large number of items that can be quickly automated through AI integration in real estate:
Tracking property listings
Tracking maintenance requests
Tracking renter's applications
Final Thoughts
Let's sum things up! AI is doing wonders for the world's businesses, and the real estate sector is no exception. Property owners, investors, dealers, and clients are equally benefitting from the smart decision-making powers of AI algorithms. From automated transactions to virtual property viewings, nothing is impossible in the age of the fully digitized real estate industry.
Leveraging Artificial Intelligence in the real estate industry will not only cut down on property management costs to half their original value but also gives you a competitive edge in the market. However, the risks of cyber-security pose a constant threat, and will only be solved with smart innovations. The key is to follow the legal regulations involving AI and maintain a vigilant watch on data security initiatives.
Are you ready to boost your Return on Investment (ROI) with advanced AI algorithms?
Feel free to take your business to the next level with Integrio IT services. Our team of AI software development specialists, with 20+ years in the industry, are here to digitize your real estate company.