9 benefits of artificial intelligence (AI) in the transportation industry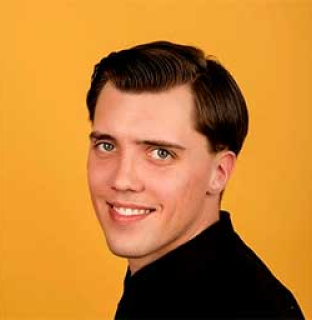 AI has already changed our world and will continue to do so in the future. Simply put, AI-driven technologies act like humans and automate mundane tasks, thus giving people more freedom and time to focus on creative and innovative ideas. Besides, using machine learning, systems can autonomously learn and evolve to eventually carry out more complex scenarios. Many businesses have embraced and implemented this technology, and transportation together with logistics is not an exception.
According to the International Finance Corporation, AI will generate $13 trillion in revenue by 2023, bringing in at least $3.5 billion to the transportation sector.
Let's take a look at the advantages of AI in transportation and logistics as well as their practical use in the industries.
AI-Driven Technologies in Transportation and Logistics
We begin by focusing on the examples of how AI in logistics and transportation could push the industry forward. How can Artificial Intelligence accelerate and optimize this sector?
Before we delve into the benefits of AI in transportation, let's explore which AI-driven technologies are implemented to automate and streamline BAU activities. It is not only about robots and machine learning. Artificial intelligence feeds many technologies and makes them more prominent.
Machine Learning in Transportation and Logistics
Machine learning is a method of data analysis that autonomously learns and evolves through using data. And in the supply chain field, machine learning would be a great help. You can optimize and streamline business processes and operations, eliminate human errors, and build accurate predictions about future opportunities.
Big Data Analytics in Transportation and Related Fields
Big data is another example of the implementation of AI technology in transportation. It allows companies to build accurate forecasts by collecting data about package size, weight, destination, etc. Although many companies do not know how to usefully and relevantly apply this information, big data analytics solves this issue and streamlines the entire process thus making it clearer, easier, and error-free. By analyzing purchasing patterns, big data tools can predict future market trends and simplify the decision-making procedure for you.
A great example of big data use in logistics is its ability to fill an incomplete order with information generated from historical data. This particular function accelerates the process of supply management and increases the customer experience.
IoT in Transportation and Shipping
Internet of Things (IoT) is a network of devices that have sensors installed in them. After being connected to the internet, they are able to collect and exchange information with other devices without any human interference. This technology is widely used for any kind of tracking device, including vehicles and packages in supply chain management.
Benefits of Artificial Intelligence in the Transportation and Logistic Industry
Route optimization

Inventory Management

Predictive Fleet Maintenance

Workforce management

Reduction of operational costs

Sustainability & eco-friendliness

Efficient use of space

Impact of Safety and Traffic Accidents

Vehicle Tracking
Route optimization
Route optimization ensures timely and correct deliveries to lower transportation and shipping costs. Finding the ultimate route is the centerpiece of route management and involves analyzing large amounts of data and leveraging it to your advantage. The higher the volume of packages that need to be transported, the more difficult the planning and execution are to get right.
Thankfully, the best AI solutions and services in transportation and logistics are directed at optimizing delivery routes.
When you apply AI transportation algorithms, you also increase the chance of discovering a new route which will save you time, money, and give you a competitive advantage. Since it is still mostly humans who drive those vehicles and people tend to choose old and familiar, many great alternatives remain undiscovered. Apart from saving operational costs that got up to $74.5 billion in the US in 2016 (the most recent study by American Transportation Research Institute), you will also save money on fuel and paid hours. Cutting back even one hour per week will result in significant overall savings.
Predictive Fleet Maintenance
Predictive fleet maintenance is one of the most prominent examples of Artificial Intelligence in transportation. It helps you to identify underlying issues and act preemptively rather than reactively. Predictive maintenance revolves around the application of historical data in order to build predictions about future patterns. Predictive fleet maintenance is built to analyze multiple factors and prioritize vehicles to detect the ones with urgent repairs needs. These tools help businesses make data-driven decisions by collecting data regarding recurring issues, especially events involving engineering problems.
Reduction of operational costs
The adoption of Artificial Intelligence in the transportation industry also lowers operational costs. As mentioned above, the traffic congestion induced operational costs were up to $74.5 billion in 2016, and it actually rose from 2015 by 0.5%. By knowing what to expect and finding the best route, companies can employ fewer vehicles, thus saving a big portion of operational costs, including salaries, maintenance costs, marketing costs, and production costs. Depending on the type of your business, your list might be expanded with other fees.
Obviously, some of the mentioned costs cannot be reduced by implementing Artificial Intelligence in transportation, such as bank fees or other indirect costs. But companies can save operational costs by replacing some workers with machines, thus automating their tasks. Besides, AI-driven tools accelerate repairs and streamline maintenance.
Efficient use of space
Given the extremely large number of possibilities, calculating the more efficient use of space is extremely difficult. Here AI technology in transportation and shipping comes into play and makes the calculations for you. Having the ability to collect and analyze immense amounts of data, businesses can forecast the optimal capacity utilization on the route. This helps you decrease the number of vehicles involved and thus reduce the costs.
Inventory Management
The AI technology driven automation has truly revolutionized inventory and warehouse management. Warehouse robots integrated with AI for logistics and transportation sector are capable of performing routine tasks more efficiently and error-free.
By analyzing consumer behavior, AI is able to keep warehouse stocks to the bare minimum thus significantly decreasing maintenance and renting costs. Artificial Intelligence in the transportation industry can make both short-term and long-term predictions. In the short-term, it can compare supply to demand and make sure you keep only the essentials in your storage, whereas the long-term forecasts refer to building trends and identifying seasonal demands.
Vehicle Tracking
AI in the transportation industry is applied for integrating vehicle tracking. Using IoT technology, logistics companies can place IoT sensors on each vehicle and always stay in-sync. As a result, you receive information in real-time about the vehicle's location, speed, and direction, thus keeping your delivery more secure. Due to the data being transferred to the cloud, you can easily access the information from any device at any time.
Impact on Safety and Traffic Accidents
Implementation of AI in the transportation industry is a great way to help developing countries to become safer. Given the unfortunate infrastructure that is present in many countries, especially low-income ones, safety issues for both drivers and pedestrians is a valid concern. Human error accounting for a big part of this problem, poor roads and vehicles with outdated safety standards pose a significant threat.
According to the same research from International Finance Corporation, in the EU, human error is the biggest factor when it comes to car accidents — nearly 90%. Researchers believe autonomous vehicles can prevent hazardous situations on the roads and potentially save thousands of lives, making it one of the very important benefits of AI in transportation.
Workforce management
Adopting AI in transportation also plays an important role in workforce management, more precisely, recruitment and human resources processes. AI-driven tools can onboard new employees, monitor, and evaluate their performance, and assign them tasks best suited to their strengths.
Sustainability & eco-friendliness
Sustainability is one of the trendiest words in the world of business. Climate change made us rethink our way of living, and AI-driven technology is capable of delivering new solutions to global problems. Using AI applications in transportation, engineers are able to develop innovative methods to power vehicles without harming the planet. The results entail reduced carbon emissions and less fuel usage.
Examples of AI in Transportation
The latest technologies make the logistic industry more automated and user-oriented. Below are some of the most up-and-coming examples of Artificial Intelligence use in transportation.
Waymo is one of the most well-known examples of Artificial Intelligence in the transportation industry. Waymo is a commercial taxi company that augmented its services with self-driving cars. For now only allowed in Arizona, due to relatively flexible rules, it is planning to expand this unique service to other states. Autonomous cars will continue to have a huge impact on the logistics industry.
Using IoT technology, Integrated Roadways has created a Smart Pavement system that connects vehicles and provides them with real-time information about the conditions of the roads, accidents, traffic jams, and other issues.
Transmetrics is an example of using predictive analytics in the transportation services industry. It provides users with reporting based on performance in order to detect trends and uncover inefficiencies.
Hitachi is an industry-leading company best known for integrating AI in transportation. Hitachi is software with advanced predictive fleet maintenance. Using IoT and AI technologies, Hitachi collects and analyzes information and provides fleet monitoring and asset health.
Our Experience in AI
Integrio Systems is a software development company that offers a wide range of technological solutions. We create custom applications for startups and large businesses and expand to various technologies, including AI and machine learning.
The company called Cascade Strategies partnered up with us in order to develop an AI-driven solution to make predictions about purchasing behavior using biometric data.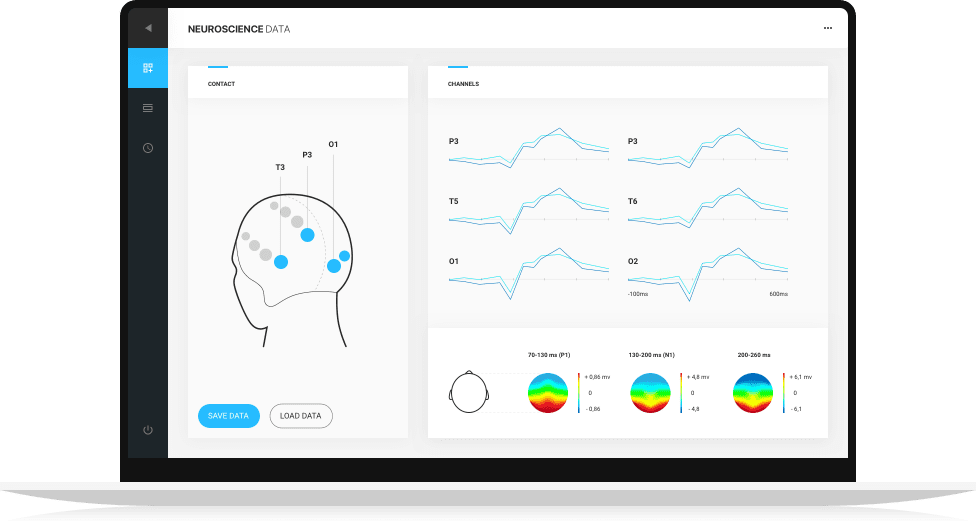 We created a tool that analyzes the trajectory of eye movement as well as GSR and EEG data and builds accurate forecasts about customer buying behavior.
In 2018, we have developed a revolutionary SaaS product for Mobiry — a company that drives up customer loyalty using the latest technologies. We built an application using machine learning algorithms to detect changes in consumer behavior. Based on the acquired knowledge, the tool makes predictions about the goods which are more likely to be purchased by customers.
Integrio Systems is currently working on the challenging task of implementing Artificial Intelligence and machine learning in the public transportation field. Our expertise will help you predict how customers will resonate with incentives and calculate the optimum incentive level to motivate people who use public transport. Also, we are using GPS data to improve the local transportation infrastructure. Our software uses AI to identify the best places to locate new transit lines and stops by tracking people's mass movements outside of public transit.
We are also proud to share that we have won the 2020 ONE Record Hackathon hosted by IATA with our own development - AIR J.A.R.V.I.S. It is a Machine Learning and AI-based application for the identification, prioritization, and automation of resolving incidents in the air-freight processes.
Final Thoughts
AI and Machine Learning in transportation are only beginning to scratch the surface of their capabilities. In the next years and decades, these technologies will be implemented more and more, eventually taking on more duties. They will eliminate human errors, automate and streamline processes, and be able to predict upcoming trends.
If you want to be ahead of schedule and implement Artificial Intelligence technology, it is the perfect time to begin. Integrio is a software development company that is your trustworthy and reliable AI solution provider. We will help you recognize the hidden potentials of your data, automate your operations and bring you closer to your business goals through integrating custom AI and machine learning solutions as well as big data analytics. Contact our team of AI in transportation experts who will answer all your questions regarding the world of modern technologies and give you professional advice.
Contact our team of AI in transportation experts who will answer all your questions regarding the world of modern technologies and give you professional advice.
$3.5 billion
will generate revenue to the transportation sector