Enterprise AI Solutions: How to Make Data Really Work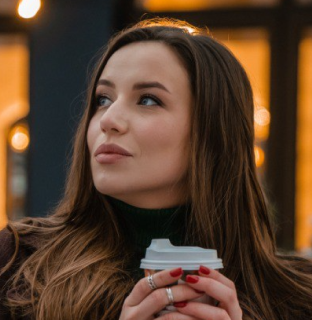 Learn how to use the latest artificial intelligence technologies to take advantage of large volumes of enterprise data. Gain new insights and use AI for enterprise data with this helpful article.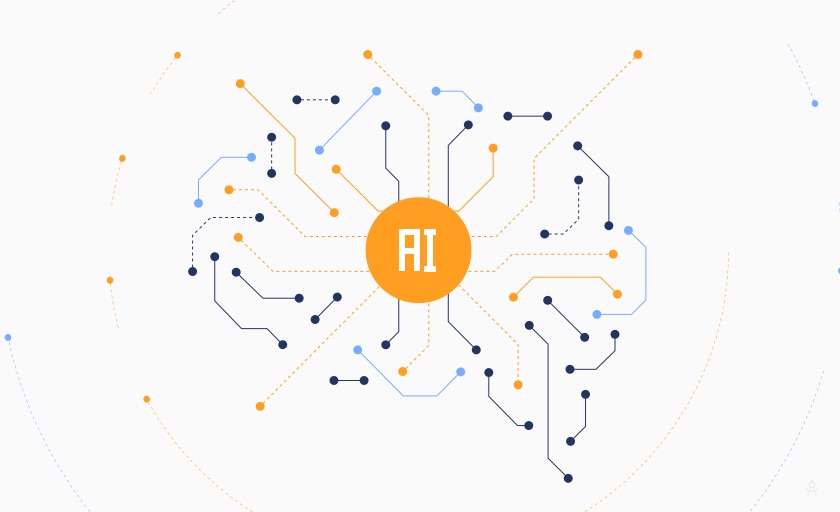 Artificial intelligence is being incorporated into every industry you can think of. This includes AI-powered health startups and AI being introduced in existing industries like real estate.
The popularity of artificial intelligence is no surprise. The many benefits AI can bring to your business include:
New insights
Greater efficiencies
Improved metrics
A better customer experience
By leveraging the power of computing and AI into your everyday workflow, you can transform your business from being slow and inefficient, to robust and flexible. According to PricewaterhouseCoopers, 54% of executives say that AI solutions have already increased productivity in their businesses.
Let's get started!
---
What is Artificial Intelligence?
There are many different definitions for what exactly artificial intelligence is. A general definition is the following:
Artificial intelligence is when a computer is programmed to emulate the problem-solving and decision-making ability of the human mind.
It is computer code that is designed to make decisions as a human would. The main options for adding AI to your existing business are:
Leverage an existing AI solution (Commercial or Open Source)
Create the AI code from scratch
---
How Enterprise can Use AI Solutions to Increase Business Efficiency
With your current business, you may be sitting on a vast amount of data. This could be in the form of usage metrics or customer purchasing patterns. You should use this data to drive the decisions you make on a day-to-day basis. This is where artificial intelligence can help. The role of AI in the enterprise data you store is one of improvement and automation.
At Integrio Systems we have developed AI algorithms that can handle vast amounts of data.
Get a quote
---
How Artificial Intelligence can affect business functions
The use of AI can impact many different areas of your business. The combination of AI and enterprise data can lead to greater levels of success and efficiency. Here are just a couple of examples of companies that use AI solutions for enterprise and commerce.
eCommerce Applications

eCommerce giants like Amazon and Alibaba use AI to predict what customers might buy. They also use Natural Language Processing(NLP) technology to help their sellers write their product descriptions.

Voice assistants and customer service

A massive stir was caused several years ago when Google showed off its virtual assistant AI, Google Duplex, calling local businesses in order to make an appointment. Google was able to accomplish this thanks to its vast amounts of enterprise data and artificial intelligence knowledge. The less human intervention required in customer service tasks, the less costly it will be for your business.

Face and voice recognition

Many companies have invested vast amounts of capital into both face and voice recognition AI. One example is DeepFace, a facial recognition tool created by a research team at Facebook. DeepFace has the ability to recognize your face at any location across the entire internet and perform actions such as suggesting friends and showing you location-specific advertisements.

DeepFace is a fantastic example of how to use artificial intelligence for enterprise data to make the most out of the data you collect.
---
Implementing Artificial Intelligence In Your Business
Let the steps below act as a guide on how to get started with integrating AI into your current business processes.
Identify opportunities for AI

Not all aspects of your business will be suitable for artificial intelligence. Analyze the different aspects that make up your business. Are there any areas where time could be saved? Are there any repetitive tasks that could be automated or improved upon? These are usually the best signs that a task can be improved upon with the use of AI.

Prepare your data

If you are building an AI from scratch or training an existing AI, you will need to prepare your data sufficiently. An AI agent is only as good as the data it is trained with. A lot of databases will have test or dummy data that can influence the behavior of an AI in a negative way. Have you correctly identified any dummy data in your database and excluded it from the training set you provided to your AI?

Start work on integrating AI

You will now have to invest time, money, or both into working on your AI solution. This may involve hiring experts to create your desired AI tools, or making use of an existing solution. For example, at Integrio Systems we are often hired to develop AI solutions for many different industries and we can act as your partner in this venture.

Staff training and support

Once you've completed your AI solution and integrated it fully into your business, it's time for your staff and employees to use it. There is likely to be a large knowledge gap here, and training will have to be provided in order for your team members to use the tool to its full potential.

For example, if you introduced an AI for customer support teams to use, you must ensure your staff is fully trained prior to the launch.
---
Our Implementation of Artificial Intelligence Solutions for Enterprise Data
The challenges are greater for larger, Enterprise-level businesses. What is the best way to integrate artificial intelligence in the enterprise data of a large-scale business? At Integrio Systems, we know how to use AI for enterprise data and machine learning applications, and are capable of building the tools necessary to process large volumes of complex data.
For example, we created Mobiry, an AI-powered solution designed for brands active in omnichannel retail that helps them to boost sales and ROI. We created an AI recommendation engine that automatically detects and notifies the marketing team about consumer behavior that is likely to convert into a purchase. This resulted in a revolutionary SaaS product that helps large retail businesses sell more products and increase overall profit.
---
Final Thoughts: AI Solutions for Enterprise
We've covered a lot in this article. From the reasons why you would want to integrate AI solutions into your business, to the importance of AI in the enterprise data you maintain. We've shown you some excellent examples of how some of the most successful companies are powered by artificial intelligence, and with the right expertise and guidance, your business can also become one of these industry leaders. Contact our team at Integrio Systems to get your own AI-powered journey started!