Hire UI/UX Designers
Are you craving to elevate your user interface for an app or website? Hire dedicated UI/UX designers through Integrio Systems to build an exceptional user experience.
Learn more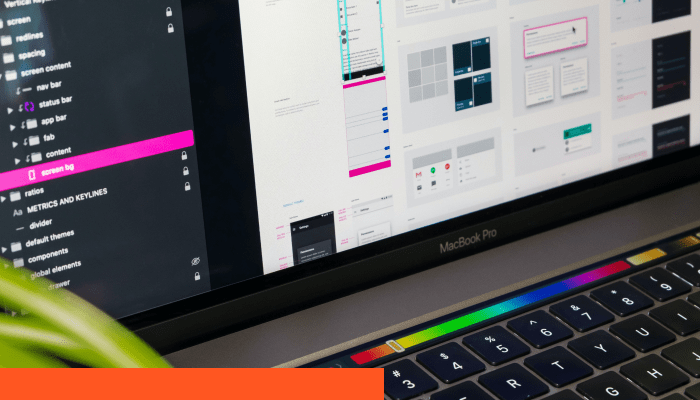 Hire UI/UX Experts in
4 Steps
It's as easy to start working with our certified UI/UX designers as 1-2-3-4.
1. Outline of the Project Requirements
Our team believes in setting a solid foundation for your project's success at the kick-off meeting. Together, we clearly define the scope and technical requirements and single out specific skills and expertise necessary for hiring the right specialists for your project.
2. Handpicked Top Candidates
We carefully evaluate and shortlist UI/UX designers for hire based on their qualifications and expertise. Our specialists take a 360-degree view of the candidates' hard and soft skills to help you make an informed decision.
3. Final
Interview
After a thorough evaluation, it's time to meet in person. Schedule the final interviews and delve deeper into the shortlisted candidates' skills, experience, and potential fit for your team.
4. Specialist's Onboarding and Integration
When hiring UI/UX designers from Integrio Systems, you can delegate the onboarding process to our team and focus on your business goals. We prioritize relieving you of the administrative burden while making a specialist's integration into the project fast and comfortable.
UI/UX Services Our Team Delivers
UI/ UX Design
Revolutionize your product experience with our highly skilled UI/UX designers. They use their expertise to the max and transform your ideas into captivating, user-friendly web, mobile, and software designs. Our team carefully selects the winning combination of tools and practices to create custom interfaces and bring the user experience to new heights.
Mobile App Design
Hire UI/UX designers remotely to elevate your mobile app experience with visually appealing and responsive mobile app designs for iOS, Android, and cross-platform applications customized to match your specific requirements and brand identity. We transform your business value into immersive user interfaces, user-friendly interactions, and exhilarating experiences.
Web Design
Enhance customer engagement and retention with personalized, accessible, intuitive, and seamless web experiences. We scrutinize your target audience and business objectives to employ cutting-edge design techniques, modern tools, and the extensive expertise of our junior, middle, and senior UI/UX designers.
Wireframing and Prototyping
Get a comprehensive view of a web page's or an app's screen functionality and aesthetic with low and high-fidelity prototyping. Our specialists create actual wireframes and prototypes of the product layout to elaborate on seamless user interaction and system elements.
UI/UX Redesign
Revamp web and mobile design with the hands-on expertise of our junior, middle, and senior UI/UX designers. They work their magic on outdated interfaces to breathe new life into them by enhancing performance and optimizing content structure. Our specialists create a targeted action plan after a thorough audit that addresses usability and visual gaps, as well as maximizes the user base and conversions.
UI/UX consulting
Benefit from our UI/UX consulting services by establishing effective UI/UX processes and implementing a successful design strategy. Our specialists improve user retention, usability, and visual flaws. We follow a research-driven approach and employ industry-leading design techniques to overcome design challenges and empower you to create a compelling brand narrative.
Empowering UI/UX Design with Cutting-Edge Tools
Integrio Systems provides UI/UX designers with access to a tried and tested toolset to turn ideas into industry-recognized, top-quality products.
Design Tools
Sketch
Adobe XD
Figma
Adobe Illustrator
Adobe Photoshop
Prototyping Tools
Balsamiq
Proto.io
Marvel
Collaboration and Whiteboarding Tools
Miro
FlowMapp
Motion Graphics and Animation Tools
Adobe After Effects
Adobe Animate
Fullfill all your software needs
Let us help you hire all the required specialists for developing software of various types and complexity.
Get a Quote
FAQ
We ensure a swift start to bring your vision to life in about 2–4 weeks. There's no need to find in-house UI/UX designers since our specialists dive into your project right away and cover multiple challenges.
Engaging a skilled UI/UX designer in your project is crucial for the end result. When handing over this process to Integrio Systems, rest assured that you will get the cream of the crop. We carefully screen our candidates, ensuring they have a proven track record of excellence. With Integrio Systems, you hire remote UI/UX designers with impeccable backgrounds.
Absolutely. Integrio Systems offers flexible hiring options to meet your needs. Whether you want to hire offshore UI/UX designers on an hourly basis or for a specific project, we provide customized hiring options that fit your budget and timeline.
UI/UX designers build seamless and intuitive user experiences. They are responsible for the following tasks:
conducting thorough user research,

creating intuitive wireframes,

designing visually pleasing interfaces,

running rigorous usability tests.
Contact our team at info@integrio.net for more information and discuss your project details.
By choosing Integrio Systems, you gain access to highly skilled UX/UI developers with a profound understanding of user-centered design principles. Our team's expertise, combined with an unwavering commitment to delivering exceptional results, ensures that your digital products offer a superior user experience, setting you apart from the competition.